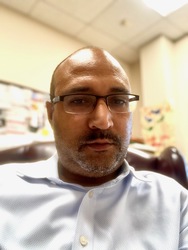 Noah Walker

Valley Stream, New York
Career Coach, Executive Coach, Leadership Coach
MS, JD
I coach business, legal and education professionals through career and workplace challenges. I support my clients in finding true connection to their career goals and personal vision for success.
About Me
Have you found yourself wondering how can you get from "here" to "there"? As your coach, I believe you are already have what it takes. I will support you in addressing career and workplace challenges. By doing so, I believe you will develop a deeper sense of personal satisfaction with your career and personal visions for success.
Clients often come to coaching when they are in career transition and feel a need to move forward. Whether or not such changes are self-directed, they will prove frustrating if there is no sense of how these changes align to who you are and where you are going.
Coaching came about for me as part of my own career transition. It allows me to put relationship building at the forefront of my work-life, and has lead me to increased personal and professional satisfaction.

I use strategic thinking and the ability to maximize results to create a context for the client's success, regardless of environment. These same concepts (strong relationships, strategic thinking, and maximized results) form the basis for becoming an outstanding leader.
I help create a sense of energy and engagement with the client. That energy and engagement serves the client as they develop the sense of fulfillment they deserve in their professional lives. Sessions are used to create measurable and manageable goals that move the client forward with clarity and purpose.
I hold a BS in Organizational Behavior; a JD; an MS in Organizational Development and Leadership; and a Coaching Certificate.
Reviews
Noah doesn't have any reviews yet.