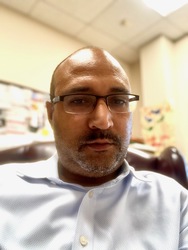 Noah Walker

New York, New York
Career Coach, Executive Coach, Leadership Coach
BS, MS, JD
I coach business, legal and education professionals through career and workplace challenges. I support my clients in finding true connection to their career goals and personal vision for success.
About Me
As your coach, I know you already have what it takes to succeed. I will support you in addressing career and workplace challenges, resulting in a deeper sense of personal satisfaction and fulfillment with your professional life.
I use the skills and experiences I've developed throughout my career, to clearly understand issues faced by my clients. I've enhanced these same skills through graduate studies on organizations and leadership. I've focused these skills for coaching through completing a coaching program and attaining coaching certification through the International Coaching Federation.
I understand how to support the decision-making process when the client must make decisions to move forward. I help create energy and engagement around challenges so that my clients can achieve the results they desire. I work with my clients to create measurable goals that move them forward with clarity and purpose. I look forward working with you to overcome your challenges, and move you forward towards your vision for professional success and fulfillment.
Reviews
Noah doesn't have any reviews yet.