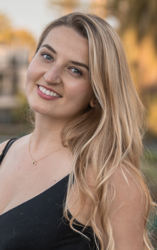 Noel Seriale

Los Angeles, California
Life Coach, Relationship Coach, Spirituality Coach
BS, MBA, Certified Holistic Life Coach, Hypnotist, Registered Yoga Teacher, Reiki Level 2 Practitioner
I help people let go of attachments and break patterns that get in the way of self-actualization.
About Me
Wouldn't it be nice to live life on your own terms? What is your own personal freedom worth?
You may be here because you feel held back by attachments.
Maybe you have trouble setting healthy boundaries.
Or maybe you find it challenging to make decisions.
Perhaps you find it difficult to feel, identify, or communicate emotions.
You might even find that you are constantly seeking the approval of others.
Are you ready to show up for yourself?
I've been in your shoes. I understand what it's like to be overwhelmed with all of the information out there on changework. Sometimes it can be daunting to know where to even start. You can read all of the books there are out there, but it's really about the application, accountability, and, most importantly, a sustainable integration method. That's what I'm here to help you with.
As an Integrative Holistic Life Coach, CADC Candidate at UCLA, Hypnotist, Registered Yoga Teacher, and Reiki Level 2 Practitioner, I support you in working toward positive change with a holistic perspective. My trauma-informed approach considers the uniqueness of the individual as an interconnected system that is greater than the sum of its parts. We look at all areas of your life, including habits, relationships, emotional regulation, career, physical activity, spirituality, and diet, and deep dive into each on a subconscious level. Which areas are working well already? Which areas need improvement right now? Where can we create more balance?
You will learn how to tap into your own power in a way that will set a new standard for how you live for the rest of your life.
Through years of study, research, and coaching, I employ tools from many different schools of thought. The effectiveness of the tools and different modalities I use are truly sustainable, as they are implemented on a level of identity.
I offer a free 30-minute phone consultation for you to get a feel for my style and see if we are a good fit.
Let's make some magic together!
Reviews
5 reviews (5.0)
I had an extremely positive coaching experience with Noel. She asks insightful questions that allowed me to gain a new perspective and think differently. Noel guided me in coming to my own conclusions and making confident decisions. She is honest and tells you what you need to hear, but in a friendly and approachable way.

Beth Rudnick
Choosing a coach is all about fit, and Noel is one of those people who you instantly feel at ease speaking to. She has an uncanny ability to bring out your subconscious hangups to really get at the root of why you do the things you do, and equally as important, why don't you do the things you want to do. Working with her has helped me tremendously in forming good habits and understanding myself better. I always look forward to our coaching sessions because I know I'm going to walk away with some sort of breakthrough and feel great about myself. I've already recommended her to several of my friends!

Monica F.
Noel has an inimitable ability to make you see yourself at your very best and thereby motivate you to fulfill your utmost potential. She is warm, she is wise, she nurtures your soul and nourishes your heart, all the while holding you accountable to yourself and the truth. Recently, I mustered the courage to leave a setting and career that no longer fulfill me while Noel helped me galvanize the necessary determination to do so. She is a gem and every second with her is invaluable.

Aryana M
Noel is one of the most positive and solution oriented people I know! When confronted with a challenge, she finds an answer by being proactive rather than reactive. Her willingness to dig deep, without being invasive, allows clients to safely work through tough areas of their life. There is no conversation too large to have, or detail too small to chat about. You will never feel judged or out of place. The amazing attention she provides allows you to flourish in both your personal life and your career.

Daniela Dib
Working with Noel reminded me of my own power to effect change in my life. She pushed me to think critically and creatively about solutions. With her incredible listening and thoughtful questions, she implored me to consider how my habits came into being and unpack myths Ive told myself over the years. Ive been equipped with a new set of questions for analyzing my personal relationships, habits, physical wellbeing. I would absolutely recommend Noel to anyone I know who wants to take control of and improve their life. Noel made me feel empowered, not defeated or overwhelmed.

Katy D.