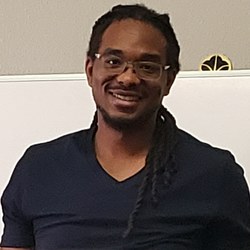 Ovee Black

Houston, Texas
Life Coach, Relationship Coach, Spirituality Coach
I coach individuals looking to grow or transform their lives. I help my clients build healthy relationships with themselves and find balance between relationships, work, and physical health.
About Me
Hi, my name is Ovee.
I'm am deeply passionate about helping people become the best versions of themselves. I'm a firm believer that people can build the life they've always wanted while contributing to make the world a better place. I've seen the results people have created in their life as a result of coaching. Through these experiences, I've come to understand that if you dedicate yourself 100% to a goal with absolute enthusiasm, anything is possible. I am fortunate to have recognized my calling as a coach and am equally passionate about making a difference in other peoples' lives.
I desire to establish compassion and trust with each person I meet with and to move them forward to accomplishing their goal(s). I assist them in creating life balance by unearthing their strengths and values, overcoming fears and limiting beliefs, setting goals, and integrating sustainable strategies not only in what they do but in who they wish to become.
I completed my coach training with the International Coaching Federation (ICF). Additionally, I am a web marketing and development consultant. My biggest joy is being the proud father of my two amazing children.
If you're ready to do the work: I'm ready to help you crush your goals. Let's get to work!
Reviews
Ovee doesn't have any reviews yet.