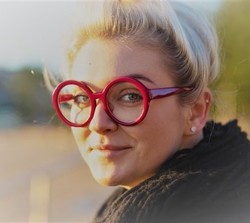 Oxana Johnson

Sydney, New South Wales
Life Coach
Certified Neuro Linguistic Programming Coach & Psychotherapist, Member of NLP Association of Australia Inc, Trauma-Aware Care and Practice
After overcoming depression & anxiety myself, I help women clear brain fog and get their headspace under control by diving into the complexity of their inner world and accepting who they truly are.
About Me
Once upon a time...
My self-discovery process had been triggered (now I understand) by moving to Sydney from Vladivostok, Russia for uni back in 2008. Immersing oneself in totally different culture and life style will do that to you lol. The next ten years will be spent in questioning, digging, realizing and questioning again… lots of reading, meditation, conversations and silence; self-analysis, self-doubt and self-realization simultaneously….
...but the life moved on – as it does – so everyday rituals were followed: graduate... get a job.., change a job... etc ... remember to breathe in and out … sometimes the latter came along with some extra help…. filled with high UPs , but even lower DOWNs...
The realization that I was not happy most of the time came along when I caught myself chasing happiness daily – and it was never good enough… Working jobs I did great in, but without feeling fulfilled… very soon it came down to a big philosophical question that was drowning me – Why are we even here? – What is the purpose of all of this?…
​I was in therapy for 10 years …. Following CBT (cognitive behavioral therapy)… making enough progress to keep me 'functional'… but I understand now that it could not be sustainable due to the fact that the solutions were not coming from me personally – they were 'band aids' aka professional advice from someone else based on their experiences… and their model of the world...
​Life as I knew it changed forever after NLP Practitioner certification back in Singapore in Jan 2019 – it was freedom from the prison of my own head. Master Prac followed and I had never felt so "clean" in my life ever before...
Being able to productively manage my own headspace resulted eventually in helping others. I am determined to continue helping human beings changing their lives to create the best versions of themselves one day at a time. For themselves and those around them.
What's holding you back?
Reviews
3 reviews (5.0)
Oxana is a true professional. Her work is based on integrity with phenomenal results. I recommend this NLP psychotherapist hands down

Helen Penemenos
I was trying to deal with some things in my life that had me running at a bit of a low ebb, and I figured out that I could do with some outside help. Oxana was just what I needed to get to the heart of the matter, bring it to the surface and sort it out. Her coaching skills, combined with her genuineness, warmth, and straightforward approach, meant that I quickly got out of my funk and back to full strength! Oxana is fantastic!

Lisa W
Oxana held space for me with professionalism, expertise and most of all compassion when I dealt with some issues earlier this year. Oxana is confident, direct and helpful when guiding you through the processes that begin to unpack deeper reasons to why issues arise. I highly recommend anyone wishing to work with her and believe she would be suited to work all ages, backgrounds, genders and nationalities.

Leonie Ellacott