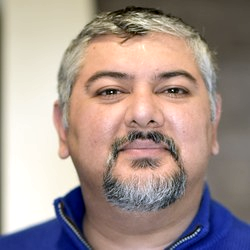 Oz Merchant

Raleigh, North Carolina
Entrepreneurship Coach, Business Coach, Performance Coach
SPIN Selling, Sandler Sales Training, SCORE Mentor
Are you an entrepreneur/founder or sales professional/manager who's off your game and delivering below your potential? I use specific mindhacks to tackle your inner game so it boosts your outer game.
Details

Raleigh, North Carolina 27603
919.341.9338
Send Message
Visit Website
Hourly Rate: $150 to $250 US Dollars
Gender: Male
About Me
ENTREPRENEURS & FOUNDERS
It's often a lonely journey full of emotional ups and downs. You always have to show a confident front -- to your team, to your investors. Everyone looks to you for all the answers. And you know you don't have them all but you rack your brain with sleepless nights just trying to stay one step ahead -- to cover all the angles. And the competition is all around trying to use any mistake or misstep to their advantage against you.
Your vision and mission are your North Star. But staying on course is not always easy. Doubt creeps up. Imposter syndrome can become a self-fulfilling prophecy.
Mindhacking will help you tackle your blind spots and develop your instincts to thrive in uncertain times.
PREPARE FOR SUCCESS
Have a goal or outcome. Imagine having someone aligned helping you achieve your desired goal. I'll be on the journey with you but you have to know the destination for this ride. Together we can set the milestones and get you to the finish line.
Mindhacking is not like a typical coaching session. Yes we will work towards getting your outcome. However, the "how" of getting there is quite different. You already have the strategies to tackle any of the problems you are consciously aware of. It's the unconscious hurdles that slip you up. These unconscious obstacles are exactly what the mindhacks address.
BACKGROUND
With 22 years of experience coaching clients across 5 continents, building and leading sales teams in 5 tech start-ups, Oz has conducted sales trainings globally and coached CEOs and sales leaders looking to level up their game using Mindhacking tools. Oz also serves as a SCORE Mentor helping local small businesses launch and scale.
Reviews
6 reviews (5.0)
On my way to work the next day this powerful drive came over me and then I knew something had happened, I completed the task at hand within 24 hours of the session. Since then I have had such strong desires to keep moving with my project on a daily basis. I now know the feeling a person with true passion has. It is the most awesome experience I have ever had in my life.

- Shelba King, Intuitive Coach
I'm about to start a new job in a sales SaaS role so I booked a session with Oz to get pointers from him on how to succeed in my new endeavor. Oz was extremely helpful, friendly and knowledgeable and was very generous with his time. We ended the session with an eye-opening mind hacking session that shifted my perspective and my approach to the challenges ahead. If you get the chance, connect with Oz. You'll be happy you did. Thanks Oz! :)

- Fayez, Activation Specialist
It's always hard talking about your personal challenges with someone you haven't met before, but mentors like Oz make it so easy! He really helped me work through my internal dilemma of continuing down the entrepreneurial path or going back to corporate. The exercise at the end he had me to was really eye-opening in terms of my own expectations of myself. Highly recommend chatting with Oz!

- Lena Sesardic, Linkedin Coach
I needed Project management advice, as I found myself getting stuck unable to push through the stress and anxiety surrounding the task at hand so I reached out to Oz for help. I was not prepared for what followed, I was expecting advise limited to organisational techniques and perhaps time management related techniques - instead I underwent what I can explain as interior design of the mind. Oz reached into my subconscious to discover what it really is that's holding me back with his almost meditative like guidance, almost as though with surgical tweezers removing the negative thoughts and their source from my being. After working with Oz I felt clarity, a weight lifted off my shoulders and I would highly recommend him to anyone interested in finding what it is that's holding them back from being their ultimate best self. He's incredibly friendly, patient, and genuine in his approach and desire to help.

- Yannis
Oz guided me through a Mindhacking session where we explored the hidden causes of my lack of consistency in my business. Certainly helpful and highly recommended to anyone struggling with mindset.

- Henrique, Consultant
Had a simply pivotal session with Oz that left me with an ear-to-ear grin afterwards. His guidance has been a real catalyst for unlocking opportunities and approaching situations with curiosity, confidence and earnesty. Sometimes you just have to get out of your own way and Oz can lead you straight to that realization with practical tools and hacks that are mindbending in their effectiveness.

- Nicolai, CEO