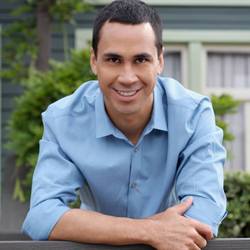 Ozro Hepworth

Los Angeles, California
Entrepreneurship Coach, Performance Coach, Life Coach
Are you a Millennial Entrepreneur who's frustrated with the challenges of starting and/or growing your business? I'll help you turn your passion into profit with my "Confidence Coaching Program".
Details

Los Angeles, California 90064
310-570-6455
Send Message
Visit Website
Hourly Rate: $150 to $200 US Dollars
Gender: Male
About Me
I coach Millennial Entrepreneurs who are stressed out, overwhelmed, and frustrated with the challenges of creating a life full of passion, purpose, and meaning.
Do you find yourself not taking action on an idea because you don't feel confident it will work out?
Have you started something that matches your passion and feel frustrated that things aren't turning out the way you expected?
Might you be getting in your own way or feel like an imposter?
The truth is, I know how frustrating it is to constantly battle the inner demons of doubt, uncertainty, and feeling like an imposter. I also know that it doesn't have to be that way!
I believe if you confidently own your uniqueness - you can transform your passion into a successful life full of purpose and meaning. The reason you're not thriving is that you've failed to acknowledge your self-worth. You've failed to confidently share your uniqueness with the world. You believe the negative self-talk and avoid taking action.
This is where my "Confidence Coaching" comes in! First, we get clear on what's unique about you. Next, we develop an awareness of the negative self-talk and limiting beliefs that block your growth. Then we systematically: 1) re-write the internal scripts that prevent you from taking action, 2) build your confidence, and 3) tap into your self-worth so you can give expression to the uniqueness that is you.
After working with me, clients say they've never felt so seen and heard before. The experience leaves them feeling calm, acknowledged, and self-assured. The coaching creates a paradigm shift which allows you to see your life in a way that makes you feel confident, certain, and worthy of success.
During my 15+ years of experience as an instructor, coach, and entrepreneur, I've worked with thousands of individuals and I've come to believe that CONFIDENCE is vital to thriving in life. If you decide to work with me, I guarantee we'll boost your confidence so you can skyrocket your success.
Reviews
4 reviews (5.0)
Prior to joining this confidence program, I was putting myself out there as a relationship coach, going to networking events, meeting new people, and doing more become more seen on Facebook. I decided to work with Ozro because I love his energy and his confidence! And I wanted to boost my confidence. During the program I felt a sense of community, Ozro's strong presence and everyone's support. I would highly recommend this confidence course to my friends and clients because I became more daring in my actions and gain great tools, that will support me with my confidence in the future. What I like about Ozro the most is his professionalism, the emails, the homework, great content, great practices during the live sessions, and he "shows up" I give him and his Confidence Formula a 10 / 10 because my own confidence score is now an 11 / 10 :)

Tatiana Swope
My sessions with Ozro gave me a different perspective about being confident. It taught me how to love myself more and identify what I'm worth and what I deserve. I also loved being a part of such a supportive and empowering community that uplifts one another. Hearing all of the positive comments and encouragements from others helped me build my confidence even more.

Kimberly Poquiz
Before working with Ozro, I was Working on getting trained as an NLP (Neuro-Linguistic Programming) practitioner, and working on getting speaking opportunities. While going through his confidence program, we built a relationship of trust and I felt comfortable working with him during our one-on-one coaching sessions. The one-on-one sessions exceeded my expectations. Oz constantly surpassed my expectations in regards to the value of his private coaching. Each session always had a great, safe, and interactive way to make sure I got what I needed. Also, the professionalism during the live online sessions was always spectacular. The space he creates gives everyone a voice, challenges you, all while being respectful.  I really enjoyed Ozro's tailored experience on gaining confidence at your pace and finding your own unique strategy. He provides a very personal yet professional experience. I also value the access to a community of people who can support each other.  Oz always has a way of making you feel confident. He's the expert in his field and at the same time, he has the sensitivity to work with you in a way that makes you comfortable and put at ease. Each time I worked with Oz, I felt his genuine care for the work and his dedication to helping people where they are at. Oz gives incredible value and makes sure your time is respected. You are given what you need to build your confidence. He always stays connected throughout the week to make sure you're in the loop with the group - Very professional - Instills confidence that you are capable of becoming more confident.

Bronson Nishikida
I was weeks away from co-hosting a live workshop and feeling like I had blocks to being SEEN. I felt fearful of going on stage and was worried that people wouldn't see me as my authentic self. I feared being judged and wanted to do everything perfectly and have all my ducks in a row before sharing my message with others. I was feeling ready to stop holding myself back but didn't know fully how to uncover and remove the blocks on my own. I decided to work with Oz because he's a skilled listener who reads between the spoken word to pinpoint what's really holding you back. He's also straightforward in his approach and tells it like it is. His feedback is REAL and in your face, while making you feel like he's you're biggest fan- like he KNOWS you are capable of more. Each session with Oz feels hyper-focused and structured even when he's going with the flow (which helps me feel relaxed). The attention and voice he gives to all aspects of my SELF-make me feel heard & understood. Even when the sessions go deep, there's an element of fun! Oz has a knack for using analogies, metaphors, and paradigm shifting to the point that my mind is blown. LOTS OF CLARITY RELIEF New perspectives on how I can get out of my own way & move forward on my goals with ease & confidence Upgrade confidence in sharing my message with others. When I kicked my ass you kicked it harder, but with so much LOVE & Support. You gave me a safe space to express my TRUE nature as my quirky, sometimes rebellious, & over the top goofball SELF. You always kept me focused by bringing my attention back on track & grounding me so I didn't sabotage the session or MYSELF. I felt 100% supported and understood like you really understood every aspect of who I am and who I am becoming. I scored an 8 on Ozro's confidence assessment when I first started working with him. In only (X amount of time- how long has it been? insert here) I've gone up to a Solid 9 (which is a BIG STEP). I'm feeling SUPER CONFIDENT. I know that continuing to work with Oz will bring me to a 10 in no time! He's a master of his craft.

Bianca Diana