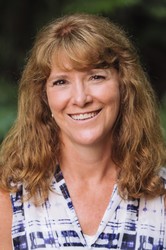 Pam Penner

New Westminster, British Columbia
Life Coach, Relationship Coach, Team Coach
Conflict Analysis and Management
What impact is conflict having on you? I help my clients develop the skills and confidence to be more effective asserting themselves, getting their needs met, and learning to collaborate with others.
About Me
I explored coaching myself when I needed a neutral person to support, challenge and coax me forward. I struggled with internal dilemmas and had trouble making decisions. I frequently backed away from any interactions that involved tension. This impacted my self-esteem and my ability to get my needs met, advance my career and develop collaborative relationships. Being coached offered me the opportunity to work through my struggles with someone who was unbiased. It was such an amazing experience for me that I decided to pursue coaching as a career and now have over 20 years of experience in the field.
Conflict is inevitable. It can be destructive or an opportunity for personal growth. What are the conflicts you are dealing with? What impact are they having in your life? Where do you struggle? What changes do you want to make? How effective are you at communicating with others or asserting yourself?
I coach individuals who want to improve their relationship with themselves or with others. Together we explore internal conflicts, tap into your personal values, and develop plans for change. We also work on shifting external conflicts to collaborative conversations.
The Dr. Seuss book "Oh, the places you'll go" refers to the Waiting Place. A place where we get stuck and frustrated, where we are indecisive and are not accomplishing our goals and dreams - if we even know what they are! Are you in the Waiting Place and want out? Are you struggling with making a decision or change, aligning with your values, improving a relationship, developing personally or professionally, or resolving conflict?
My goal is to provide the support, encouragement, and yes, sometimes a push or challenge to help you get out of the Waiting Place and find the success you are looking for.
I have a Master's degree in Conflict Analysis and Management and am a certified coach with both the International Coaching Federation (ICF) and Coaches Training Institute.
Reviews
2 reviews (5.0)
Pam coached me on professional development for nearly two years. Her feedback is consistently spot on and helped me identify and focus on the most important areas needing attention. She is incredibly personable and always has a helpful anecdote or experience to illustrate a point or help connect on a particular topic. Pam's wealth of experience as a coach, teacher and mediator helps her to offer context and explanations for different approach to tailor them to the situation at hand. I benefited tremendously from working with her and would not hesitate to recommend working with Pam to others.

Ariel G
I was struggling with difficult life decisions and approached Pam for some coaching. Through skilled questioning and accountability practises, she focused my thought process, creating options and a plan forward. I highly recommend Pam.

Lesley S.