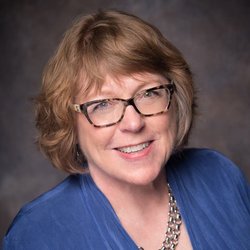 Pam Scott

Atlanta, Georgia
Leadership Coach, Performance Coach, Business Coach
✔BA Communications, ✔MA Education and Human Development, ✔MBTI Certified, ✔EQ-i Certified
I coach CEOs and business execs & the Next Gen Leaders they are developing. My clients' No. 1 fear: "I don't know . . ." We figure out what they need to know, I coach them, & we celebrate their wins!
Details

Atlanta, Georgia 30345
Gender: Female
About Me
Do you want to improve your performance? So do the leaders who hire me! Meet a couple of them now.
Randall managed a regional office for ACME. Corp. Then he was tapped to replace the retiring CEO. His first comment to me: "I don't know what I'm doing."
After a few months of coaching, Randall has made major changes in his firm, and the staff is noticing—in a good way.
Meet Alisha, a new manager. "Nobody has taught me how to do this job," Alisha said. Through our work together, she is becoming a top-notch manager. And her self-confidence has soared.
If you're a business exec, see which of these rings true for you:
• "I don't know how to bridge our leadership gaps."
• "I'm not sure we have the right people on the bus, much less in the right seats."
• "I fear losing top people because they don't see a career path here."
If you're a Next Gen leader, see which of these rings true for you:
• "I'm a manager now, but nobody taught me how to do the job."
• "I'm being asked to take on more responsibility, but I'm clueless about what to do. "
• "I want to move up, but I don't know if I'm ready."
I work with clients one-on-one and through team coaching. We set goals and objectives based on your needs. And you move from where you are to where you want to be.
In my 15+ years of coaching, my clients have ranged from a two-man firm to coaching the CEO of a $50-million company. I've guided hundreds of Next Gen leaders to gain the knowledge, skills, and abilities they needed to succeed.
Want a little background on me? Here you go.
• BA in communications, Bethany (WV) College
• MA in education and human development, George Washington University (at age 45)
• Certified in Myers Briggs personality type and Baron EQ-I (emotional intelligence)
• 15-year member of Vistage, a global organization of CEOs
• Toastmasters, ACB and ALB
• Business owner for 20+ years
You can escape the "I don't know . . ." trap.
Decide to step up your game NOW. Call or email me. Success awaits.
Reviews
14 reviews (1 verified) (5.0)
Pam is a focused, experienced coach. With her crucial direction and support, I have transitioned from an unhappy corporate employee to a successful business owner -in one year. I couldn't be more pleased with Pam or our work together!

Meg
Pam, congratulations on turning one of our introverted engineers into a "Healthcare BD Monster." He was key in landing and serving three of the largest healthcare projects in the Southeast. He continues to expand our footprint with other National Healthcare Design Architects throughout the Southeast and leads our National Healthcare Community of Practice. Thank you for being such a diverse coach. Besides me, you have coached 5 other employees, each one with different needs. You focused on each individual and adjusted your style to match theirs. Each manager has gained self-confidence, new skills, and the know-how to excel in our business. Well done.

Doug--Regional Manager, Atlanta, GA
"We spend a lifetime trying to understand ourselves and each other. Pam provides expert business and communication coaching that will help professionals succeed in their workplace by helping them understand themselves and their co-workers. Pam's diverse background coupled with her ability to quickly identify problems and issues are essential qualities of a business and communication coach. It is easy to see valuable results with Pam. I would highly recommend Pam to other professionals struggling with internal employee conflict in their workplace."

Greg, CEO, Atlanta, GA
"Pam's challenging and insightful questions coupled with her direct style have helped me to focus on the areas critical to the growth of my business. Looking back, her talents would have been invaluable to me as a partner and trusted adviser in my earlier executive management positions at Siemens and GE."

Mike, CEO, Atlanta, GA
"The best endorsement I can give Pam is to avoid wasting your time attending the one day or mini leadership and management programs and sign up with Pam as your personal coach. In a very short time I had learned more from Pam about myself, my professional partners, and how to interact with them than I had over the 10 years of attending the mini programs. Pam's insight and coaching helped me to understand who I was, how to listen to others, what motivated me, how to determine what might motivate others, and how to leverage various forms of information in order to reach the best outcome. I wish I had Pam's guidance 20 years ago but it is better late than never."

Doug, Regional Manager, Atlanta, GA
"Thanks to Pam's coaching, I'm learning to become a leader at my job and within my industry. It's changing my perspective on what it takes to become an emotionally intelligent manager. Thanks, Pam."

Jessica, Product Designer, Atlanta, GA
"I think about the first time we met at Starbucks and honestly that 121 was invaluable. The fact that you were familiar with my industry made you even more credible because I felt like you understood where I was coming from. Suggesting the next step for my career was brilliant advice."

Katie, Office Admin, Atlanta, GA
"Thank you for your kind words, your support and encouragement. It means a lot, and it makes a big difference. I feel I'm on the verge of something wonderful, and I'm excited and scared at the same time. Your support already made a difference in my life."

Diana, Development Associate, Atlanta, GA
"We get rave reviews for Pam's kickoff of our Future Leaders Program every year. Pam's energy and enthusiasm get participants engaged immediately. She gets them off on the right foot for learning what their CEOs and owners need them to learn to fulfill their roles as future leaders."

Gwen, Association Executive, Atlanta, GA
Pam has been instrumental in improving intra-team communications at the executive level, and with our executives communicating with the company at large.

Mark, Executive Officer, Johns Creek, GA
Pam and Brian worked together to fill a hole in our leadership team. Brian has acquired tremendous knowledge and new skills that help me run the business X% better. It has been fantastic.

Jim, CEO, Roswell, GA
"If Pam can make some time for you, you'd be a fool not to take advantage of it. She will challenge your assumptions and ask you the questions you were hoping no one would ask."

Doug, CEO, Alpharetta, GA
"Thanks for the awesome coaching. I can think of a number of occasions where I went into our meeting feeling down, frustrated, or confused, and I left with clarity and sense of purpose. You have helped me become a stronger and smarter CEO."

Rick, CEO, Duluth, GA
"Being a CEO is very lonely. With Pam, I have someone to talk to about the issues I'm dealing with. We talk through possibilities and evaluate options. She provides a reality check so I can make good decisions."

Anna, CEO, Atlanta, GA
The Smart Way To Find A Coach

1 Describe Your Goals

2 Get Matched

3 Free Consultations
Find My Ideal Coach Now