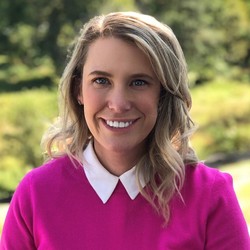 Career Coach, Leadership Coach, Family Coach
BS, CPXP
I work with professionals who are returning to work after expanding their families or who are questioning if it is the right time to start a family. I help young professionals to start their careers.
About Me
My goal as your career and family coach is to help you find your answer to questions that never have a single "right" answer. I work with professionals to help them determine when the right time is for them to expand their families, and navigate the changes of returning (or not returning) to the professional world after expanding their families.
A fun fact about me, I failed at my first career after college. Luckily I had a soft landing and was able to subsequently ascend into senior leadership roles in large organizations very quickly. As an under-40 senior leader in a massive organization, I had to quickly learn to navigate the option to expand or not expand my family (while still honing my professional skills).
My goal is to help young professionals find their footing as they grow or establish careers, then navigate the changes that happen as life evolves.
I am currently in the process of finishing my Associate Coaching Certification with International Coach Federation and work as a Care Team Coach and consultant for medical organizations.
Reviews
Pamela doesn't have any reviews yet.