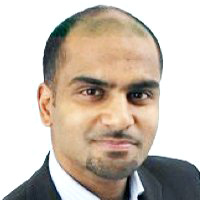 Parag Prasad

London, England
Business Coach
Certified ActionCOACH Business Coach
I coach ambitious big vision entrepreneurs in London with established businesses. I can help you scale your business, step out of your business or prepare your business for sale.
Details

London, England EC4R 2SU
Gender: Male
About Me
I'm the founder and head coach at London Business Coaching.
We're different to other business coaches because we deal in measurable results.
Over the past 7 years we've coached the CEOs of multi million pound businesses all across London in a variety of different industries.
On average our clients grow their turnover by 34% per year and our last 10 clients added £3M to their bottom line revenues.
We've won 27 major business awards and 97% of our clients say they would recommend us to a friend.
Click the button below for a free no obligation trial coaching session or Google 'London Business Coaching' to find out more.
Reviews
16 reviews (5.0)
"Net profit went up from -20% to +57% in 6 months. We value Parag's contribution as an important part of fulfilling our ambitious goals and bold vision. Parag's business mentoring has helped me identify many areas that we were instantly able to improve with measurable results. I am a strong believer that every business should have a coach."

Paul Lindsell, Owner, Capsule01
"Working with Parag has put a rocket up my business! We've changed dramatically in culture, processes and are well on the way to some phenomenal results. At a recent Coaching Awards ceremony, attended by dozens of coaches, Parag's clients dominated most sector's nominations and awards. I'm definitely with the right coach! Strongly recommend."

Nick Breeze, Owner, Bretsa Recruitment
"London Business Coaching has been instrumental in turbo-boosting the agency's business performance by improving our efficiencies up to 20% across our 5 divisions. The business would definitely not have grown as strong as it has over the last 18 months without a business coach. Parag has literally become my silent partner. These amazing results have been achieved through diligent implementation of essential new cash, time and operational systems. Parag has helped us to focus on upgrading the "business chassis" to scale LDR LONDON over the next three years and grow revenue to £1 million by 2016. We are now on track to make 25% profit and grow from 10 to 14 people by the end of the year. By then, we will also have a global network of strategic partnerships in place, including in Rio de Janeiro, Beijing, Hong Kong, Moscow and New York."

Louis de Rohan, Managing Director, LDR London
"Turnover increased by 68% in 2012 and again by 92% in 2013. The most important thing about the coaching is it ensures you are continually looking at the key areas that need improving in order to run a successful business. It can be tough to take on these tasks when you get sucked into day-to-day business operations. However, it's vital to be able to work strategically 'on' the business and continue to delegate if you want to grow. London Business Coaching have helped us in all these areas."

Anthony Sargent, Managing Director, FishNeedWater
"Our revenue increased by an amazing 56% last year. I've benefited from putting more structure and planning into my day. I feel more in control of the business. I really like the ethos of ActionCOACH, creating great quality of life, establishing a profitable business, which is possible by planning and acting smart whilst being generous to staff and clients."

Denise Kaplan, Director, Orhan London Tailoring
"Turnover has grown +100% since I met you 6 months ago Thank you Parag. I couldn't do this without you. When I need ideas, guidance or inspiration, you are the person I turn to. If it wasn't for you pushing me forward, my attention would be scattered instead of focused on getting this business off the ground."

Anelyne Adams, Director, BioDerm Ltd
"Revenue has increased circa £100,000 since we started the coaching programme The tangible benefits of the programme were the marketing, sales and recruitment systems we put in place. As well as hiring our first employee and better use of KPIs and CRM systems. 10 out of 10?

Matthew Poole, Director, Poole & Partners Ltd
"When I started coaching I was working 70 or 80 hours a week. Often I was up working till 4am in the morning. Now all that's stopped I now think through my day and if I feel myself getting sucked into the operations I can stop and think hang on, how can I delegate more and think more strategically about this? That's totally changed the way I think about my business."

Richard Pollack, Director, Paintslick Ltd
"Net profit increased by £130K in the first 12 months of coaching. Parag knows what he's doing. The benefits so far to the Business have been remarkable. Some coaches just guide- this guy takes you by the scruff of the neck and leads you down the most profitable route."

Andrew Tse, MD, Purely Gadgets
"Using Parag's services has been one of the best investments of time and money I have made for the past 8 years. Running a business can be chaotic without good systems in place and usually business owners lack the time to invest in developing those systems. I sincerely recommend Parag to any businesses that wants to be more efficient. I now feel a lot more in control and a much better leader and manager than ever before."

Nelly Berova, Director, Art Division
"We've probably done more in the last 3 months to improve our marketing than we have in the last 3 years What Parag is really good at is making you turn your thoughts into actions… and making you accountable for delivering those actions. It's not some kind of management theory smoke and mirrors approach. It's all about real actions. You come away from a coaching session knowing exactly what to do and you understand what difference it's going to make to your business."

Jim Hubbard, Director, White Door Consulting
"In the first 2 years of coaching profits have grown by £262k. It's been fantastic. Our profit is higher despite tough market conditions… and we are in a strong place. My hours and stress levels have reduced and more time is devoted to the key tasks that really matter. I've learnt so much. I feel much more entrepreneurial and focused on developing my team, so they continue to perform to an even higher standard. They are incredibly excited about our transformation through coaching and our future direction."

Serena Cook, Managing Director, Deliciously Sorted
"In the past 6 months business turnover has increased by a staggering 98%. My business coaching experience has been extraordinary. Each and every time we get together on the Group Coaching Programme I am challenged and pushed to think about my business in new and creative ways. Each session, I take away new ideas and processes to implement and action. It's not always easy but it does produce the results! And that's the exciting part."

Joshua Rafter, Managing Director, Outlet Property
"Revenues have increased by £544k in 12 months of coaching. I have found Parag a breath of fresh air. Any issue I have within the organisation Parag has helped me find a path forward. He never leaves without ensuring you have a list of tasks that you will complete between visits. He helped me to increase the proportion of my time spent working "on" the business not in it."

Anna Curran, Director, Furnitubes International
"Over the past 3 years revenue has increased by £1.3M. That's an 81% increase since we started coaching. Parag brought calm and clarity to what was one of the most stressful periods of my life. He helped me to put in systems that allowed us to run a growing business. 2012 and the preceding 2 years have seen dramatic increases in revenue, net profit, customer numbers and number of employees. This has been facilitated by Parag Prasad who has been our coach since 2011."

Gary Fage, Managing Director, Janitorial Express
"I now work less than 5 hours a week and we're making just over £1 million in revenue. Parag, you probably don't realise how much of a testament it is to yourself that I feel able to trust you completely to guide my businesses and for you to work with my employees. I have never allowed anyone to exert such an influence since I started trading. Business coaching transformed the way we manage our business and as a result the business developed to a point where it runs without my direct involvement. So I now have a business that is growing impressively without me."

David Waugh, Managing Director, Wauton Samuel
The Smart Way To Find A Coach

1 Describe Your Goals

2 Get Matched

3 Free Consultations
Find My Ideal Coach Now