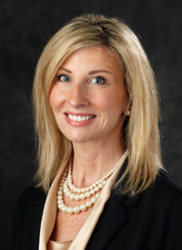 Executive Coach, Career Coach, Life Coach
Human Performance Improvement certification - ATD, Leadership Effectiveness Analysis - MRG, Individual Directions Inventory - MRG, Predictive Index
I use a strengths-based coaching perspective (we all have unique gifts!) to help clients establish their vision for their lives/careers - and build a plan for personal and professional growth.
About Me
I'm an experienced business executive, with 20+ years in global Human Resources leadership in both private and public companies, across industries - from start up to Fortune 500. I'm also an owner of several small businesses. In my prior HR leadership roles, I coached many leaders to identify their strengths and opportunities - and make the shifts right for them - to realize career and personal objectives. I understand what it takes to be successful, whether it be within organizations or as an entrepreneur.
I left the corporate world to pursue coaching as a way of giving back. It is incredibly gratifying to me to help others achieve their dreams and live their best lives!
Please see my website or LinkedIn profile or more info: https://www.linkedin.com/in/patriciacarl/
Reviews
Patricia doesn't have any reviews yet.