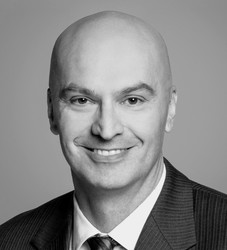 Patricio Cuesta

Palos Verdes Peninsula, California
Executive Coach, Business Coach, Leadership Coach
BS, Industrial Engineer, International Senior Corporate Executive, Marketing, Business, Neuroscience based Coaching
I coach executives and business owners looking to make a quantum leap helping them to identify and implement the key actions that will enable them to pave the way to their greatest aspirations
About Me
Are you working to be considered for a promotion needing to clarify areas you need to polish? Are you willing to accelerate your business expansion needing to identify the areas you need to work on? I have been in your shoes and I'm certain I can help you!
Which is my coaching philosophy?: I adopted the "NeuroLeadership Institute" program, consisting in coaching theory based on the latest neuroscience. Its philosophy establishes that the coach's main role is to facilitate your positive change by improving your thinking and enabling you to create new "hard wiring" in your brain.
Working together we will follow a structured approach:
a) creating a state in your brain that helps you to be open to learning and change
b) facilitate insights
c) Set specific actions that will take you towards the desired outcome
d) Follow up on actions and continue generating further insights.
Over time, this leads to the development of new habits that will support you in achieving your goals.
How would look like a typical 12 sessions coaching plan?:
Session 1: Connect, explore dilemmas, identify 1-3 areas to work on
Session 2: Identify 1-3 goals, strategies & actions
Sessions 3-11: Review progress, new actions, insights
Session 12: Completion & recap session
What can I offer to you on top of my coaching skills?: A three-decade experience leading geographically dispersed teams & businesses, building high performance organizations, aligning businesses around customer experience, streamlining processes, accelerating innovation, and delivering measurable financial value in the most diverse environments.
Why I decided to leave corporate life to start to coach?: Because I love to enable people to unleash their potential by identifying insights that will open the door to personal and business growth. Nothing better than celebrating with my coaches at the end of the journey!
Contact me now so we can explore how I can help you to reach new heights following a powerful 90 day plan!
Reviews
5 reviews (5.0)
Congratulations! You found the miracle that you need, Patricio, the very passionate, strategic, sharp and experienced executive career coach. Patricio generously offered me his priceless time and years of experience, shedding light on my career path. With his help, I can now define my specialty in a simple and meaningful way, which sits perfect with my previous professional experiences. This is specifically important for me, having a diverse background of education and work history within various industries around the world. Patricio is very patient with good grasp of diversity and cultural differences. I was truly impressed that how it had sparked joy and satisfaction for Patricia, each time that with his help I could come into a new realization towards finding my way. True passion! I will update this review with the next outcomes of my career development. In summary, with Patricio's help, resources and of course your own effort, everything is possible. Good Luck!

Parisa Honari
Patricio has helped me a lot to think differently and to build new habits and behaviours. He has share methodologies to expand my abilities and has been a great guide to improve my productivity and focus. In addition to considering him a great professional, his human touch makes each session an expected time of the week.

Diego Chorny
In a short period of time Patricio helped me to discover the issues that didn't allow "the wheel to spin smoothly" both for my company and for me as CEO. He enabled me to develop and implement new business methods for my current business and new initiatives I'm currently developing. I sincerely recommend him as a coach for his humanity, clarity and business vision. Patricio enabled me to be a stronger leader and entrepreneur!

Adrian Cyderboim
I would recommend Patricio as a business coach to anyone looking to grow, develop, expand, or simply be better in business and in life. Patricio has helped me discover different routes and set a specific glide path in a business partnership and coached throughout the successful process. Loved his enthusiasm, professionalism and most important the way he helped me to connect with my entrepreneur side.

Diego V.
So everything was going smooth.. 12 years in the pharmaceutical industry, with a very deep technical knowledge of clinical trials but also a commercial and market access background. There were constant challenges, but none I felt I could not face. Unexpectedly I receive an offer that puts everything upside down, I am offered the chance to be the Clinical Operations Manager for LATAM Region South for one of the 10 biggest Pharmaceutical companies. I had so many doubts: would I be a good manager? Do I have the skills? Can I deal with the pressure of being a new manager and at the same time in a new company? At this point I knew I needed guidance and support so I started coaching sessions with Patricio. The first thing was to decide whether this was a challenge I wanted and could face. Patricio did not provide advice, it was not telling me what to do but asking the correct questions. Challenging my answers was another asset during our coaching sessions. Through his questions and constant challenge, Patricio allowed me to understand what I wanted, why I wanted it and if I could do it. After accepting the management role, we worked with Patricio on developing management skills and on planning my first 90 days in the role. The most important thing was that Patricio focused me on leadership and developing people skills. It is hard for someone like me, who felt so safe in the technical field, to stop focusing on the job and focusing on people. I would say that transforming me from and individual contributor to a people leader was the key element to make me successful on my new role and my team on theirs. At the same time I needed to further develop soft skills. My technical knowledge was not useful on manager meetings, dealing with politics, confronting others, resolving conflict, dealing with people performance issues or making effective use of my time so that work would not have a negative impact on my quality of life. And last but not least Patricio helped me plan my first 90 days at the job so that I had a clear idea of what I wanted to deliver and what impact I wanted to make on my first three months. We all feel the need to act, respond, decide ASAP and many people around us push for this. Patricio helped me manage the first 90 days in order not to make incorrect unnecessary decisions and how to deal with the ones who expected this Theres nothing like the satisfaction of helping others to reach their goals and perform at their best. This is what a manager does with his team and what a coach does with his coachee.

Geraldine C