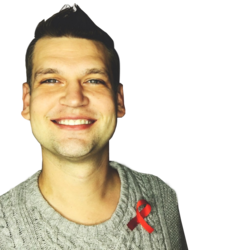 Patrick Boze

New York, New York
Business Coach, Entrepreneurship Coach, Life Coach
MBA, CARC
I help business owners and executives create success in their business and personal lives. Managing a profitable business can take over your life, so I find ways to create success in every area.
About Me
My name is Patrick and I am a New York State board certified, professional coach who offers bi-weekly group and individual coaching.
I first started coaching 10 years ago, while living in Puerto Rico, supporting my clients to overcome their barriers to live the lives they deserve. I support my clients to remove personal and environmental obstacles and guide them through the transformation process. I courageously bear the hard truths so that my clients can see how they're showing up and break into their authentic selves.
As part of my own personal coaching program, I have started several businesses while becoming a happily married man, own my own home, obtained a graduate degree & certifications, started a business, and now live my dream of helping adults and teenagers reach for their dreams, develop healthy behaviors and create profitable businesses.
I strive to provide private, confidential, and professional coaching services in a safe and therapeutic atmosphere. I'm committed to my clients and serve them from a space of love, compassion, and humility.
I believe that powerful and impactful coaching goes past the external landscape of a person's life and provides powerful reflection, facilitates inner connection, and offers specific and hands-on instructions on how we perceive the world. Without this deeper work, real, lasting and sustainable change is just not possible.
Therapy helps us determine what's wrong with us, but coaching shows us that there is nothing wrong with us: We are whole and complete and everything we need to be happy is within us now. Life coaching focuses on the present and helps us change today and achieve both personal and professional goals for the future. Business coaching focuses on making strategic decisions to market your product and services to attract your ideal customer and keep them coming back.
And I'm 7 feet tall- literally a shoulder to cry on & a hand to lift you up, depending on where you are. I also speak Spanish.
Reviews
4 reviews (1 verified) (5.0)
Rich
Patrick has been seeing our teenage son for the last few months and hes already shown so much improvement. Patrick is patient, kind, amazingly positive and compassionate. Our son is practicing his mantra that he and Patrick came up with, when he starts feeling insecure or negative about his appearance. We are so grateful to have access to Patricks much needed services and definitely recommend him for anyone who needs life coaching

Tommy Ketcheside
I recently had the pleasure of working with Patrick on a project that I had been unable to move forward on. He was able to assist me in identifying my desires, beliefs and fears around the subject and then setting some reasonable goals so that I was able to easily achieve success. It wasn't long before I was up and running thanks to his support and encouragement.

Russell Stone
I admit I was a little skeptical of the idea of using a life coach/biz coach, but I chose to hire Patrick anyway and have absolutely changed my outlook since our very first session. Patrick is professional, organized, educated knowledgeable and credentialed and in my opinion, has found his calling. His outside-the-box approach to bringing specific ideas and ideals to the table in both my personal and business life has been a game changer for me. I would wholeheartedly recommend to anyone considering using a life or business coach to hire Patrick. You wont regret it.

Melody Smith