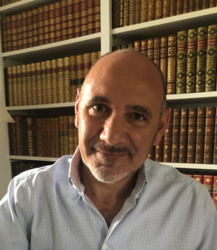 Patrick Duffy

Rosemont, New Jersey
Executive Coach, Business Coach, Entrepreneurship Coach
BA, MBA, LLB
I am an experienced Business and Executive Coach. Are you 'lonely' at the top ?; struggle to focus on the big picture ?; want to be held accountable ?. How would it change with someone alongside you ?
About Me
I am an experienced Executive Coach and Mentor, passionate about helping business leaders to succeed, by whatever means work best for each business I work with.
Business has been the life blood of my family for as long as I can remember taking me from family and start-up businesses on through to corporate life, board director of a national UK Cable TV and Telecoms business and CEO of its Asia Pacific business based in Singapore.
I have been both Founder and worked with Start-ups globally in the Transport, Telecoms, Hospitality and Franchising sectors.
Its this breadth of experience I bring of corporate business practice and challenges, but also importantly the sometimes very different issues and opportunities facing growing businesses as they make that huge contribution to our lives and economies.
A growing hospitality business in Pennsylvania is now embarking on a full scale roll out of a franchise model. Their passion; enthusiasm and a growth mindset helped us to seek out the options. A strategy that would not have come about without coaching.
A small telecoms operator, part of a large hospitality corporate, constrained by its owners, too distant from their core business are now on a path of separation. The sessions key to crystalising their plans.
Its businesses like these who can benefit hugely from the confidential, step back from the day-to-day business activities, those critical step changes so important to growth or finding better ways to do business. What challenges are you facing? what opportunities are opening up? How would taking that step back to work 'on' the business rather than 'in', alongside an experienced executive help? What's the value to you?
Reviews
2 reviews (5.0)
We started working with Patrick at a critical point in the growth of our business, having never used a business coach or consultant before. The sessions are a combination of having a listening voice to help us to talk about issues with the business and somehow get us to think about things we would not normally. Patrick also has experience of our kind of business and the problems we have so it was great to know we are not alone with it, and to have the benefit of some of his experience as well. Checking in each month gives us a great focus and somehow makes sure we keep moving our plans forward. He has done an amazing job in helping us to grow our business and we would Highly recommend him To others.

Jimmy Dee
I engaged Patrick to help me evaluate and then expand/transition my business into two new-to-market products. In niche areas and without any obvious industry peers with whom to connect, Patrick shines a light onto key strategic questions I need to ask myself -- without ever specifically directing me or giving advice. Rare and proper coaching. He is a master at cultivating 'critical thinking' and -- both encouraged and held accountable by what have become ongoing mentoring/coaching sessions -- my productivity has rocketed. In addition, I now have a benchmark to ensure I'm on track and feel confident that my blind spots are being spotted by his quiet perspicacious questions. No matter is too small to mention and I am happy to confess our sessions together are the highlight of my month.

Lizzie Leigh