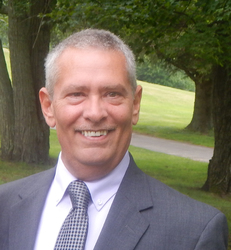 Patrick Gallant

Orlando, Florida
Life Coach, Business Coach, Health and Fitness Coach
Certified Life Coach, Master mindfulness practitioner, CBT
I partner with individuals to help them understand values, goals, and potential barriers and help them find their way to a healthy, balanced life.
About Me
Mindful living coach
In the past I lived my life like so many others, in a mode of survival, skimming the surface to avoid pain and find as much happiness as I could through temporary fixes. We all have this tendency, marketers count on it! We chase after so many things just to get a little relief. Often, our lives are impacted negatively as a result, but we still keep chasing.
Thankfully, there is good news. We can get off of the 'hamster wheel', stop all that chasing, and truly make an impact that will last a life time, perhaps many lifetimes through legacy.
Here's how
While standard life coaching methods and frameworks are important and utilized in my coaching sessions, mindfulness is the key to bringing your life into balance, understanding what's truly important and valuable to you, seeing the mistaken beliefs that cause our regrettable actions, and learning how to accept yourself just as you are.
When I speak about mindfulness I'm not just talking about simple knowing. I'm referring to a deep connection with yourself that sees what's happening in your mind.
Imagine the therapeutic benefits of that!
How much easier would it be to see where your mistaken beliefs are steering you wrong, how you are neglecting certain parts of your life, how that extra piece of cheesecake isn't really what you want, if you are truly aware of what's going on in your mind.
My coaching program is mindfulness based. We start by building momentary awareness and continue by using this awareness, to inspect the areas of your life that cause you pain, and unhappiness.
THIS IS NOT A QUICK FIX
I'd love to be able to tell you that 'my wonderful program' will have you fine-tuned and purring like a kitten in just 3 short sessions, but that's just not the truth. I can promise that with your commitment and trust, we can continually and progressively improve your life. How long it takes, that's really up to you.
Reviews
Patrick doesn't have any reviews yet.