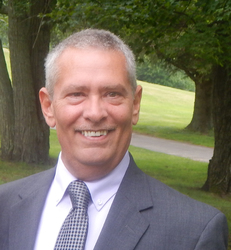 Patrick Gallant

Orlando, Florida
Life Coach, Business Coach, Spirituality Coach
Certified Life Coach, Master mindfulness practitioner, CBT
I partner with mature males or females who aspire to greater fulfillment in life and are willing to look deeper to discover their full potential, mentally, emotionally, and spiritually.
About Me
In all areas of your life where you desire positive, permanent change, we can develop a clear path to fulfillment. There are no quick fixes, this is your life, and change requires work and commitment.
Once we've taken the first steps of really becoming responsible for our lives, we become empowered, and everything becomes achievable.
Relationships, work, finances, any life areas that you are dissatisfied with, become easier to manage, as you become aware of what you really desire, and how to remove the blocks that stand in your way.
I have had my challenges along the way just as you have. We are all faced with undesirable outcomes in many areas of our lives. When we pick ourselves up and find a better way based on our true values we learn how to be successful and not just in one area of our life, we can begin to apply what we've learned to our entire life.
While better methods and the right tools can make a huge impact on our desired outcomes, building a foundation that fosters continued success allows us to affect all of our dreams in a positive way.
Understanding who we are at our core we can develop a vision that encompasses all that we wish to be. For this reason I have integrated the best modern applied psychology into a practice which includes mindfulness, effective life coaching, and CBT. But my real value as a coach is life experience and my desire to understand you and your challenges, to offer tools that we can use together to help achieve the life success which you desire.
Reviews
Sometimes you hit a point in life where you see yourself repeating the same situation with different places and faces. Maybe you think you know the issue but need help so you don't repeat it all over again and waste years. That was me. I reached out for help and was fortunate to connect with Patrick. A caring, attentive counselor that helped me unpack, address and verbalize what I needed to in order to begin the clarity and healing process. I had to come face to face with certain feelings and situations in my life. Patrick helped me do so with tools and guidance. I am very thankful and highly recommend Patrick. Be blessed on your journey.

Eliseo