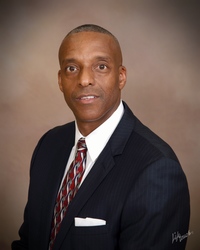 Patrick E Alcorn

Dallas, Texas
Leadership Coach, Business Coach, Performance Coach
BS, MBA, John Maxwell Team Certified Coach|Certified GrowthWheel Business Advisor|Ziglar Performance Systems Certified|Achieve Global Certified
I help high achievers, business leaders and seasoned professionals in transition align their priorities with their purpose, passion and potential so they can grow, improve and prosper at higher levels
About Me
I help high achievers, business leaders and seasoned professionals create their desired future. My clients feel a strong need to do more, recognize that growing requires the humility to seek help, and have a lifelong hunger for learning. They want to work with someone who lifts them up, encourages them, shares their vision and unleashes their inherent potential to be more and have more, so they can give more of their unique genius to the world. They are 100% committed to investing in themselves and to aligning their priorities with their purpose, passion and potential.
Whether you are frustrated with living below your potential or seeking new challenges, my coaching empowers you to improve your critical thinking skills and increase your self-awareness. From this benchmark, I place another perspective on top of yours—connecting you to your inner wisdom—stretching and growing you to see a more empowering way to get from where you are to where you want to be. I create a space where you can apply innovative thinking and act without judgment or criticism.
I focus on you, the individual, and I apply a process of foreseeing, paving the way and coming alongside you while helping you achieve your desired results using your natural strengths. I say what you do not want to hear and show what you do not want to see, so you can be who you were meant to be. Listening, and really hearing you, is the foundation of my coaching. I help uncover your blind spots with action-oriented solutions that work best for you, rather than adapting your life to a predetermined model.
Together, we sort through the clutter of your busy life and find the best route onward and upward. Together, we enable you to accelerate your learning, gain clarity and create a more personalized plan so that you effectively win faster and with less friction than you would on your own.

Request a complimentary, no obligation Strategic Awareness Session to explore in detail if we are right for each other.
Reviews
3 reviews (5.0)
Patrick is an excellent coach with profound knowledge on the topic of Personal Development in many areas. He clearly helps us identify problems and opportunities in which we can consider. Patrick was articulate and effective during our B2B class and Mastermind group sessions. My experience was enjoyable as I gathered tons of knowledge from him; that will further my business endeavors.

Jessie Rawji
There are some people who come into your life and have a positive, life-changing impact. Patrick has done that for me...Patrick has coached me and helped me to transform my approach in growing my small business. He has a unique no-nonsense, yet gentle and authentic approach. The interest and understanding that he exhibits makes it easy to benefit from his objective perspectives. I thought I was too overwhelmed with life's challenges during this season of my life to get much of anything accomplished. But, as a result of our growing partnership--and his effective coaching skills--he's helped me to stay the course...my business is growing; I am growing...I think of Patrick as the "Coach's Coach".

Lonetta, Certified Personal and Executive Coach, Chicago, Illinois
Working with Patrick has helped me to more clearly recognize my strengths, as well as my weaknesses. I am now more intentional and consistent regarding my personal development and growth.

Rodessa, Independent Financial Services Professional, Dallas, Texas