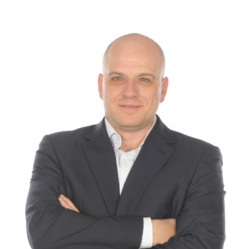 Paul Ben-Israel

Cape Town, Western Cape
Performance Coach, Executive Coach, Entrepreneurship Coach
BComm, MBA, Trained EFT Practitioner, Certified Life Coach, Master NLP Practitioner
I work with people committed to achieving peak performance by developing; clarity of purpose, embracing change, deliberate focus, emotional resilience, and a dedication to curiosity and self-mastery.
About Me
I am a management consultant with 25 years of corporate strategy experience within a Tier-1 consulting firm. I have worked with numerous innovators, entrepreneurs, and executives, helping them build organizations that rapidly gain market traction and scale.
My unique value proposition lies in providing a comprehensive service that focuses on both the commercial and personal requirements to achieve long-term success. People cannot simply concentrate on the business aspects of the journey; they also need to work on their capacity to emotionally withstand difficult situations.
I build important emotional hygiene habits and develop effective social and interpersonal skills, critical for building any successful venture.
I have a proven method of accelerating market penetration and growth, including important steps such as developing the niche hypothesis and messaging, developing and testing the minimum viable product and crushing the sales process by writing highly effective copy and developing an irresistible sales script and powerful objection bible.
As each of my clients are at different points in the journey and have different needs, I offer both a longer-term end-to-end process or shorter-term defined focus on specific requirements.
Why don't you reach out and let's have a chat around how I can help you achieve your personal and professional goals.
Reviews
Paul was outstanding in delivering his authentic, inspiring, emotive and heartfelt talk to our RMHC SA families at the Ronald McDonald House. Emotional Toughness resonated with all because families are dealing with a difficult situation of a critically ill child in hospital and therefore learned coping mechanisms. Sesi said: "I learnt that I have a right to feel what I feel instead of bottling my emotions. It was a real eye-opener".

Pat Thekisho