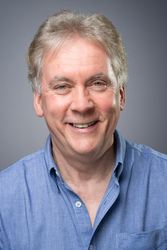 Paul Hemphill

Newcastle upon Tyne, England
Life Coach, Career Coach, Business Coach
BA, Professional Coaching Diploma (Noble Manhattan), Member of the Association for Coaching
Are you living the life you always wanted? If not, is it your career, confidence or lack of direction that is holding you back? I can help you restart your life with a new personal action plan.
Details

Newcastle upon Tyne, England NE3 4SN
Hourly Rate: £50 to £70 British Pounds
Gender: Male
About Me
I qualified as a Professional Life Coach in 2012 and since then have helped literally hundreds of clients to start to live the life they always wanted.
Before that I worked as a manager in both the public and private sector; and I very much enjoyed helping my staff with their personal and professional development. That is what attracted me to becoming a coach. It has been great to see the difference that coaching can make to those who fully engage with the process. There is a saying that "If you always do what you've always done, you'll always get what you've always got".In other words, when you want your life to be different, you have to make some changes. And to me, the purpose of having a coach is to get help in deciding what those changes need to be; and to gain the confidence and motivation to put your plan into action.
There are three main issues that my clients come to see me about:
The first is their career. This could be a new graduate trying to identify the best way to begin their working life. Or it could be a long standing professional who feels jaded and uninspired by their current job. My career coaching programme begins with helping clients uncover their core values (their personality and character strengths) and then identifying the job roles that are going to best match those values.
The second issue is confidence, which can be either general social anxiety (shyness) or particular confidence issues such as public speaking or attending interviews. My specialist confidence coaching programme has helped many clients overcome their anxieties by understanding and then changing the sub-conscious beliefs they hold about themselves and the world around them.
The third issue I help people with is business planning, especially for the owner/managers of small businesses. Many such clients feel they have a confusing array of options to develop their business. I help them put things in order, as well as ensuring they maintain a good work-life balance.
Reviews
8 reviews (5.0)
"Thank you Paul, I wish to thank you very much for your coaching. I found you to be extremely helpful. It was wonderful to have someone really listening to what I was saying and helping me to see in which direction I needed to be heading in order to overcome my issues. Your intuitive approach really helped me to clarify where I needed to make changes in my life and more importantly, how I was going to implement those changes. Since then I have been doing so to very beneficial outcomes in all the areas we covered during my sessions with you Paul. I would not hesitate to come back to you for further coaching in the future."

Fiona Young, Orpington, Kent
"Paul is an excellent coach who has great listening skills and was very capable at keeping me focussed and finding ways to overcome problems. He has a nice easy going manner and is very receptive when it comes to discussing and overcoming problems but he ensures that both the client and the coach remain focussed on the goal or desired outcome. It also became apparent that Paul has a wealth of business knowledge and experience which I believe would be very beneficial to his future clients. With this in mind I have absolutely no hesitation in recommending him as an excellent Coach who has a thoroughly professional approach to finding solutions."

Dave Dougan, Sutton Coldfield, West Midlands
"I found the life coaching sessions very useful. They helped me to look at myself from the outside, and to understand and evaluate my beliefs. As Paul said, he's there to 'hold a mirror', and it is so true. I feel that the sessions were invaluable in preparing me for my new managerial role, which is proving to be very challenging and demanding indeed! The sessions helped me to be able to embrace these challenges, recognise my daily achievements and manage my own personal expectations."

Kasia, Team Manager, South Tyneside
"I have thoroughly enjoyed every minute of my four life coaching sessions which have been absolutely invaluable to me at this stage in my life. As a new mum who has recently lost one job and started another, it has been a real source of pleasure to spend some very rare 'me time' taking stock of my current situation and planning for the future. You are an excellent coach Paul and I have been full of admiration for the way in which you have been able to guide me towards identifying my goals and aspirations while remaining completely impartial and non-judgmental – a unique skill! I would recommend Horizons Life Coaching to anyone, without hesitation."

Julia, Marketing Director, Newcastle upon Tyne
"Many thanks for your highly professional assistance over the past weeks. I have emerged from the process invigorated, full of fresh ideas, and highly motivated!"

Rex Winter, solicitor, Newcastle upon Tyne
"The coaching sessions were invaluable. They gave me a good understanding of what was important to me and how to apply that to my working life. Having been stuck in a rut at work to some extent, the sessions allowed me to focus on what I needed to do in the short term, while helping me look at what I wanted to do in the longer term. Based on those sessions I was able to re-build my confidence and make some clear decisions about my life, taking the necessary steps towards a new direction."

Chris Masters, Internal Communications Manager, Newcastle upon Tyne
"Paul helped me to understand myself better and plan my future career and life goals. Within a few months I had changed jobs, applied for an MBA and dramatically enhanced my personal life. His coaching sessions by Skype were flexible and invaluable. Highly recommended."

Matty Red, Financial Advisor, Switzerland
"Since I completed my sessions I feel that I have truly re-connected with myself and feel much more confident. I have managed to take decisions with confidence and have a much better understanding of my career plans. I have more financial security and most of all I am a much more approachable friend. I truly now can contribute more happiness and joy to other people."

Nadia Dhean, Actress, Newcastle upon Tyne
The Smart Way To Find A Coach

1 Describe Your Goals

2 Get Matched

3 Free Consultations
Find My Ideal Coach Now