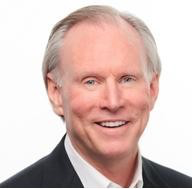 Paul McBlaine MBA

Chicago, Illinois
Career Coach, Executive Coach, Leadership Coach
Accredited Coach from Institute for Executive Coaching and Leadership, Hogan Assessments Certified Level II, Six Sigma Green Belt, Lean Fundamentals
My ideal client is a person who has a strong desire to take control of their career, wants to set meaningful goals, and is willing to take decisive action.
About Me
Getting Hired is what you want. I know that career coaching will be the support you need to get the job you want and enhance your career.
An effective coach is invaluable to help you reach your highest potential. I will work with you to understand and empathize with your objectives and will leave no stone unturned to help you reach your highest potential.
If you are excited to learn and grow you will benefit from the catalyst, tension, and support of coaching. A coach will enhance their performance and help you deliver the best outcomes from your efforts.
I've always wondered why elite athletes have coaches; writers, singers, dancers, and actors have coaches to improve their performance, yet some executives, managers, supervisors, or graduates starting a new career, might not recognize the value of a coach. I have personally experienced the power of coaching and have seen people make astonishing, breakthrough discoveries about themselves.
I helped hundreds of leaders around the globe and at all levels:
• Find a new, exciting career
• Transition to a new career
• Focus their talent and energy
• Enhance leadership skills
• Achieve meaningful goals
• Develop and build effective teams
I believe that everyone has the resources within themselves to excel. As a coach, my job is to catalyze change and unlock success with thought-provoking questioning. The challenge is to focus on the underlying strengths of the individual.
I can coach you to:
• Understand your career options
• Focus your job search
• Expand and manage your network
• Develop effective personal marketing materials
• Enhance communication and interview skills
Give it a go! I will help you get the career that you want!
Reviews
Paul was a really great resource for me to use. When I started looking for a coach, I wasn't sure about the process or what I might truly get out of it. I can say for sure that he has been great. He's listened, challenged me, and asked questions that have made me think. His updates for my resume and cover letter were well worth the time and I'm very hopeful it will lead to success in the near future. I cannot recommend Paul enough to anyone thinking of going through the process. He gave me more information than I had time to go through and, a month later, still reviewing and creating notes, Plan B's, etc.

Rick