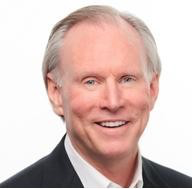 Paul McBlaine MBA

Chicago, Illinois
Career Coach, Executive Coach, Leadership Coach
Accredited Coach from Institute for Executive Coaching and Leadership, Hogan Certified, and Author
My ideal client wants to own their career, set meaningful goals, and take the actions critical to getting hired.
About Me
Career coaching is the support you need to get the job you want and to take total control of your career. An effective coach is invaluable to help you reach your highest potential.
I am a seasoned, certified coach and author of Getting Hired: How to prepare to compete and win the job you want now and in the future. The book outlines the Getting Hired Program, five phases that deliver results.
If you are excited to learn and grow you will benefit from the catalyst, tension, and support of coaching. A coach will enhance your performance and help you deliver the best outcomes.
Elite athletes have coaches; writers, singers, dancers, and actors all use coaches to improve their performance, compete, and win. I have experienced the power of coaching firsthand and have coached my clients to make astonishing breakthroughs that improved their careers.
I helped hundreds around the globe and at all levels:
• Find a new, exciting career
• Pivot to a new career
• Focus their talent and energy
• Enhance their leadership
• Achieve meaningful goals
• Develop and build effective teams
Everyone has the resources within themselves to excel. As a coach, my job is to catalyze change and unlock success with thought-provoking questioning. My challenge is to focus on your strengths and help you achieve your goals.
Reviews
3 reviews (2 verified) (5.0)
Paul is excellent! Experienced, understanding, a good listener with great attention to detail, Paul was able to offer key insights and observations into my situation about possibilities I could have never imagined without him. I highly recommend his services to any experienced professional looking to change or pivot their careers.

Kevin
Paul was a really great resource for me to use. When I started looking for a coach, I wasn't sure about the process or what I might truly get out of it. I can say for sure that he has been great. He's listened, challenged me, and asked questions that have made me think. His updates for my resume and cover letter were well worth the time and I'm very hopeful it will lead to success in the near future. I cannot recommend Paul enough to anyone thinking of going through the process. He gave me more information than I had time to go through and, a month later, still reviewing and creating notes, Plan B's, etc.

Rick
Paul is really good at bringing his vast knowledge and experience to the table in a very straightforward way. While many coaches bring a cookie-cutter approach, Paul focused on my individual needs and helped me through a difficult and confusing time. He also goes above and beyond with his service and attention to detail. I highly recommend working with him!

Keith Haddrill