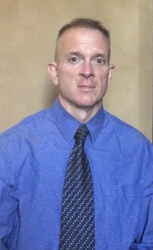 Paul Obidinski

Laguna Beach, California
Leadership Coach, Career Coach
BS, JD
I offer leadership and career coaching services for students, young professionals, mid-level managers, professional athletes, and C-suite executives.
Details

Laguna Beach, California 92651
855-701-8125
Send Message
Visit Website
Hourly Rate: $150 to $250 US Dollars
Gender: Male
About Me
Over the course of my career, I have had the good fortune of working as an attorney in private practice, a compliance and ethics executive, a human resource professional, an athlete agent/representative, a business owner, and graduate school professor. In my various capacities, I have worked closely with students, entry-level professionals, mid-level managers, professional athletes, and C-suite executives. I have learned a great deal and, in my judgment, there is always more to learn and achieve.
I primarily teach ethics and leadership within a Master of Professional Studies program that includes elements of both research and practice. My students come from many different industries including, the military, professional sports, financial services, healthcare, and academia. I also serve as an academic advisor for many students helping them carve out their pathway within the graduate program and in career planning decisions post-graduation.
In the coaching space, my areas of focus are on leadership and career coaching. I work with individuals and organizations looking to enhance leadership skills. I also offer a career path coaching program for students and young professionals and a career change program for professionals at all stages of their careers who feel they want to make a change but are "stuck" on their current career path.
I offer a flat fee for each coaching service as well as an hourly fee for those who may be interested in coaching but not a full program. An initial consultation is always free.
.
Why Choose Me?
I will note that there are many talented coaches with unique experiences. I encourage everyone to do some research and to evaluate all coaching options before going forward with any decision. That said, my working formula in helping clients is "Ethics + Teamwork = Success." I'm very committed to getting to know all clients and to working as a team in the pursuit of client goals. Please contact me with questions. Thanks much.
Reviews
2 reviews (5.0)
For the past seven years, I have been a professional baseball player in the Kansas City Royals organization. Paul has represented me and served as my career coach throughout my tenure and has always looked out for my best interests. Paul takes the time to truly get to know you and all issues that may be impacting your career and life. As I have evaluated future opportunities within baseball and beyond, Paul has provided very thorough guidance. Finally, I would note that Paul also teaches ethics and leadership at the graduate school level which distinguishes him from many, if not all, others offering leadership and career coaching services. I would highly recommend Paul as a coach no matter what your needs may be!

Nate E.
After moving out of state and receiving an end date for my current job, I had trouble finding a new job on my own. I began looking for a career coach to assist in my job search after failing to find one on my own. I met with Paul, and he was a pleasure to work with from the start. He wanted me to find a coach who was a good fit, even if it wasnt with him. I appreciated his transparency, and he has stayed consistent in that regard since beginning our working relationship. After my contract at my current job was extended a full year, my professional goals changed. I am now looking to switch careers entirely and Paul has been a tremendous help in that regard. Paul has also been flexible from the start to accommodate my schedule, business goals, and the terms of our agreement as they have evolved. I would also note that if I have a question during our meetings that he does not have the answer, or specific knowledge for, he is quick to follow up with an email to provide an answer or additional information, often within a business day. I wasnt sure what was next for me professionally when I began my job search but with Pauls guidance, feedback, and knowledge, I have a clear path towards my new career.

Keith R.