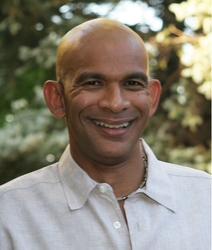 Paul Paiva

Boulder, Colorado
Relationship Coach, Christian Coach, Life Coach
BS, MA, MDiv, Erotic Blueprint™ certified intimacy, sexuality, and dating coach, Enneagram Instructor
COUPLES wanting to "rediscover" each other in the bedroom. CHRISTIAN COUPLES who are timid to bring up this subject with their spouse. SINGLES seeking a partner with matching intimate chemistry.
About Me
IDEAL CLIENT
♥ Couples with differences in sex and intimacy. I will teach you to create amazing, life-changing sexual chemistry.
♥ Singles, women and men, who need guidance with attracting excellent candidates for dating with whom they have excellent emotional and sexual chemistry. As a male coach I'm well-suited for coaching women attracting men.
♥ Pre-marital preparation for engaged couples using the Enneagram and SYMBIS.
Hello! I am an intimacy, sexuality, and dating coach who is certified to teach the Erotic Blueprints™ from a Christian perspective.
Has this ever happened to you?
COUPLES
♥ In your long-term relationship, you had good/excellent sexual chemistry at the beginning, but after 5, 10, 20+ years the chemistry has waned.
♥ You have felt misunderstood by a partner who has (hurtfully) labeled you "uninterested" or "low libido"?
SINGLES
♥ You meet someone new and have great conversational and emotional chemistry, but at the first sexual encounter the chemistry is not there.
♥ You are attracting those with whom you don't feel sexual compatibility.
ALL
♥ You are unsure of how to navigate your sexual and relationship journey in light of religious teachings you were taught, and shame you have experienced.
You birthright is to have amazing sex - this is God's will for you!
I am a sex-positive Christian who is LGBTQIA-embracing, poly-friendly, and kink-friendly. I am a former Roman Catholic priest who does pre-marital preparation for engaged couples. I help singles to prepare for their next partner and couples who want to ignite their passion, including those affected by religion-induced shame.
YOU determine with whom and when to have sex. MY ROLE is to help you create incredible sexual chemistry.
Paul Paiva, M.Div., M.A.
Certified and Licensed Erotic Blueprints™ Coach
Reviews
3 reviews (5.0)
Paul did a wonderful job with our relationship counseling! He is easy to talk to, and made us feel comfortable. We loved the engaging discussions we had with Paul, and feel like we came away with lots of good advice. Would highly recommend!

Andrew and Nathália
Paul is an exceptional coach. He supported me to undo layers of shame around my sexuality and sexual desire. He was kind, a great listener, and brought beautiful insights to my journey and process. I would recommend him to anyone looking to become more sexually empowered, fulfilled and satisfied.

Michaela Mujica-Steiner
Coaching with Paul was a delightful experience. This has given a boost to my marriage of 11 years. I had anxiety with being labeled as the "uninterested" person of the couple, and this comprehensive coaching experience helped me realize there is nothing wrong with me, it was just a case of having gone my whole life being misunderstood! We did marriage therapy a couple of years ago and that helped, but coaching with Paul was very specific, learning the nuts and bolts. My husband, too, has grown from the experience, and we are a revitalized sexy couple. His knowledge of the "erotic blueprints" is excellent. Thanks Paul!!

Emily T.