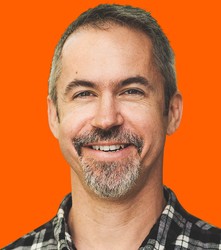 Paul Strobl

Houston, Texas
Life Coach, Executive Coach, Business Coach
MBA, CPC, BOSI Certified Partner
I work best with curious-minded middle-aged executives and small business owners seeking a pragmatic approach to personal growth and advancing their careers, businesses and lives.
About Me
I'm originally from Houston, Texas, and lived internationally half of my life. My coaching practice that spans 2 decades is split between those wanting the "big shift" to get their lives on their true, inspiring path (2-3 months typically), and longer-term small business owner/CEO engagements that usually last several years as a sounding board, strategic outsider, expert in entrepreneurial mindset (see below) and communication consulting.
My coaching philosophy is to be as direct and efficient as possible and keep things light and fun - nothing is too serious. I'm an excellent listener who will suspend judgement and will hear you with compassion, but be assured that I am completely dedicated to the coaching conversation--I will ask the tough questions that may make you uncomfortable. This is what you are hiring me to do.
I work with clients worldwide by voice only - I personally believe video is distracting to the coaching conversation.
I've completed the CPC curriculum at the International Coach Academy (ICF-certified training), and I hold an MBA from Thunderbird, GSM (currently ranked #1 in International Business by the WSJ) as well as an undergrad in Anthropology--I have always had an interest in human behavior, communication, raw economics and psychology. I find my job as fulfilling as it is fascinating, and I continue to learn from my clients and expand my toolbox by reading everything I can get my hands on.
I work with Rice University's MBA program every year in 4 of their entrepreneurship classes divided between the full-time MBA and the Executive MBA program and their new online MBA called MBA@Rice. (*The Jones School of Business is now ranked #2 in the United States in Entrepreneurship).
Reviews
7 reviews (5.0)
"Paul was instrumental in helping me change my perspective pertaining to the issues/problems that were preventing me from enjoying life. Paul is very insightful and provided practical and attainable suggestions for overcoming some of my shortcomings, additionally Paul was helpful in highlighting some of my strengths. The money I spent with Paul was one of the best expenditures I have ever made. I highly recommend Paul to everyone - he will give you tools to make your life more fulfilling."

Ron C., Houston, TX
"Where do I even begin with Paul? He's amazing. I had no idea how much I needed a coach until Paul and I started working together. I've had my company for 11 years, and as we step into this next decade, it is so great to have someone to strategize and brainstorm with. I have big dreams and goals for my company, but don't always know how to articulate them or make sense of them. Paul's gift is that he listens and asks the right questions. He's a sounding board and helps you get to the answers that are within you. I've grown so much professionally and personally since working with Paul. My team is energized because I am energized. Ask them--they love Paul as much as I do!"

Kristen Hadeed, Founder of Student Maid, Author of "Permission to Screw Up"
"Paul understands and connects on a level much deeper than anyone I have talked with. He has tools and techniques that unlock complexities in minutes. I owe a lot of the positive flow in my life to the work I have done with Paul."

Clint C., Real Estate CEO
"As a CEO, talking to Paul every other week gives me a chance to get honest feedback on problems or concerns I have about my startup that I can't discuss with investors or employees. Sometimes Paul gives me new ideas or another perspective I hadn't considered yet. Often I have a solution to a specific problem going into the session, knowing that I discussed that solution with someone that is completely objective gives me confidence that I didn't miss any important factors. I recommend Paul's coaching to any CEO that wants to get better in what he/she does."

Tristan M., Chemical Safety CEO
Paul has helped me tremendously! He has the uncanny ability to nurture a conversation with you so that you feel comfortable extracting the truth about your life, your relationships, and your beliefs. His intuitive listening skills allow him to ask you the tough, but necessary questions so that you gain true insights that break self-imposed barriers that hold you back personally and professionally.

Roger Kemper, Houston, TX
Paul is an insightful, dedicated listener that brings different perspective to the many challenges one can face. Look forward to future opportunities.

Jan W. Spin, President, Southern Chemical Corporation
Paul is a powerful coach and an intuitive listener who asks just the right question to give me the perspective that I need. He's an invaluable part of my circle of influence helping me to constantly think bigger and better. Not only that but he takes a truly generous stance to his coaching and your unique situation, challenging you to be your best self and live your best life. If you're looking to get 'unstuck' from your current situation, Paul is the guy to call.

Natalie Sisson, The Suitcase Entrepreneur