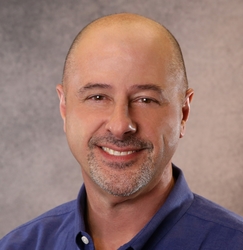 Paul Wirth

Orange, California
Business Coach, Leadership Coach, Entrepreneurship Coach
BA, MBA, Certified Exit Planning Advisor, Value Builder Advisor, Vistage Chair Academy, EOS (2018-2021)
As a business owner, have you hit the ceiling trying to grow or position your company for sale to live your ideal life? If yes, our proven process will help you break through and achieve your goals.
About Me
I work with business owners and their teams who want to grow or position their companies for sale or transition.
Are you getting everything you want out of your business? Is your business giving you the life you want? Or, are you ready for what life has in store for you post-exit?
Finding enough time to get everything you need done, and more importantly, knowing what should be focused on to maximize resources can be accomplished by creating the right plan, or as I call it, a blueprint to use as your guide. This is where my work comes in. My Blueprint for Entrepreneurial Growth (B4EG) program is all about setting a clear strategy and getting everyone in your organization 100% on the same page with where you are going and how you plan to get there. The program will create accountability at every level of the organization where employees hold each other accountable for the promises they make to one another.
Clients who follow the program find they have more time to focus on the strategic needs of the organization as opposed to day-to-day operations. They use this extra time to follow up on new acquisitions as a real estate company has done multiple times, or to work fewer days each week and focus on hobbies as a small financial firm owner does. Others decided to either sell their companies to strategic buyers such as a middle market audio/visual company client or pass control to the next generation as done by a 4th generation transportation company.
While my professional journey began over 35 years ago, my true passion to assist owners came to fruition in 2008, when I trained to become a CEO roundtable facilitator through the Edward Lowe Foundation and then Vistage. As I led business owners and CEOs through the most challenging issues they faced in their businesses, careers, and personal lives, it became apparent that they needed my help within their companies as well – and, B4EG was born.
Reviews
Paul doesn't have any reviews yet.