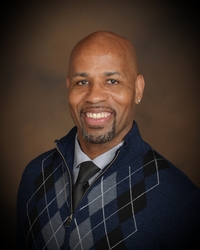 Paul Yearby

Burnsville, Minnesota
Life Coach
CPC/CAC
The ideal client would be, one who has a mind/heart to succeed in life, one who wants to reinvent or refocus the course of life to reach purpose or maximum potential!
About Me
I am Paul Yearby, the founder of Maximum You Coaching in Burnsville, Minnesota. Certified by the World Coach Institute, I specialize in life coaching, addiction recovery, and professional coaching services.
Do you want a new career because you're tired of the one you currently have? Do you feel that you reached your peak and wanted to reinvent or refocus yourself, but you're having trouble tapping into your inner greatness? I can assist you in making the transition so that you can maximize your potential.
First, let me say that there is greatness in you. How do I know? I was at a point in my life that I didn't know who I was, where the greatness was in me, or what my personal potential was.
Then, I was introduced to my coach and friend who helped me dig deep inside of myself, and was able to bring out the infinite greatness and potential that I possess. Now, I believe the cliché "the sky is the limit" applies to me, too, and it reflected in my life up to this day.
As a coach, I desire to bring back the glow in a client's life, so that wherever he or she is, there's a shine that comes with them. This assists them in getting to a place where they have a sense of fulfillment in life.
If you believe that you're one of the people whose potential has yet to be unlocked, please feel free to contact me. The first consultation is free.
Reviews
Unhelpful.

Mystery reviewer