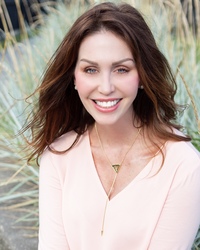 Paula Conkey

Austin, Texas
Career Coach, Leadership Coach, Life Coach
CPC, ELI-MP (Energy Leadership Index - Master Practitioner), Reiki II, Landmark Education Advanced, Self Expression & Leadership Programs, DISC
I help clients ready to stop tolerating circumstances and 'Come Alive'. Clients seeking to uncover their ideal career, leadership style and connect who they are at home with how they show up at work.
About Me
85% of professionals are miserable at work. This directly impacts their quality of life. Life is short, so why waste time being unhappy, unfulfilled or in a career you don't love?
I coach individuals, emerging and seasoned leaders who want to be inspiring, self-expressed, confident and encouraged to grow and develop.
Whether you're getting back into the workforce, seeking to uncover the right career for you 'today', be that 'Inspiring Leader' or wanting to leave an unhappy environment - my coaching and expert advise will help you.
I'll help you move through leadership, career and life transitions to show-up as the person and professional you want to be! I'll work with you to sync your career with what you love to do and your core values.
My programs help clients shift their mindset and behaviors to accomplish both personal and professional goals. To get unstuck and go after what they want so they live the life they choose.
We'll dig into and understand the 'why' behind each desired outcome. We'll also get clear on what's gotten in your way and remove those obstacles. We'll also create actions to move you forward - developing consistency with accountabilities for success.
I empower individuals and leaders with tools and insights so that positive changes occur and going to work feels amazing and not like a 'have to.'
I have 20 years of corporate coaching via HR/Talent Leadership roles: Executive coaching & employee career shifts/advancement. I know what leaders and hiring teams want! I know how to remove your blocks so that you're seen as amazing! I know how to get you the career and life you love!
Reviews
5 reviews (1 verified) (5.0)
Will Courtade
Paula truly understood the core values behind seemingly complex and fear-laden issues I confront at work. When we discussed my expensive reluctance to fire employees, she helped me uncover that I was not valuing my own essential happiness or honoring their professional goals. Incredibly, both employees left with terrific closure and were even excited about things to come! This example, and many more - make her an amazing return on an investment for anyone looking to grow, and profit, professionally and personally.

Jarret Y., 4x Entrepreneur
Paula's unique way of helping you break down the steps to reach your goal was unbelievably helpful. I left my first session feeling empowered and clear. She partners with you to understand the goal you are wanting to obtain by offering her rare gifts of insight, compassion and motivation.

Terri K., Graphic Designer, Austin, TX
I was impressed by how quickly Paula was able help me focus on what I wanted to accomplish! Paula was able to help me see a common thread in the scenarios I shared with her. She guided me towards defining and determining steps towards shifting my view. I'm seeing myself shift in a positive way.

Bill D., CFO, New York, NY
Paula was able to help me articulate my challenges. She immediately understood what I wanted, helped me identify blocks and solutions. She is a great listener and problem-solver!

Maria S. VP, Digital Marketing, Boulder, CO