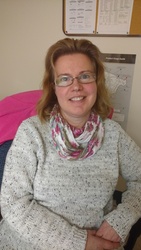 Paula Puomi-Ferreira

Mason, Ohio
Life Coach, Career Coach, Leadership Coach
MS
I coach people, who want to improve their lives by helping them unlock their inner wisdom and energy. I can also assist you in starting a new career or improving your leadership skills.
About Me
Welcome, thank you for taking the time to get to know me as a coach. My name is Paula and I am a psychologist with the specialization in leadership coaching and change management.
Life coaching is my second career. In my first career, I spent 20+ years in the chemical field as a scientist, educator, and manager. As an educator and manager, I loved to coach my students and direct reports. It was very rewarding to see them make progress and thrive.
As a coach, I focus on:
• Life coaching
• Career coaching
• Leadership coaching
Life Coaching
• I provide general life coaching focusing on the topics that are important for you. I coach from inside out, unlocking your inner wisdom, strength, and energy.
• I prefer an action-oriented approach, without forgetting the importance of reflection and mindfulness in reaching a higher level of emotional maturity.
• I am confident that I can help you navigate your journey of life, improve it, and take it to the next level.
Career Coaching
• Thinking of changing jobs, getting ahead in your career, or even a career change?
• I have been a hiring manager and a professional recruiter, so I know what managers and recruiters look for in a resume. I used to prep and coach candidates for job interviews. Therefore, I feel confident in coaching you in your career aspirations.
• In addition, career enhancement or a career change might be scary and may cause some self-doubt, anxiety, and resistance to change. Together we can identify what is holding you back, and find ways to deal and cope with it.
Leadership Coaching
I provide leadership coaching one-on-one for those, who realize that they need it to
• Become a leader,
• Improve their leadership skills, or
• Get to the next level in their career.
This type of leadership coaching is fully confidential. It differs from three-prong leadership coaching in that it does not contain a third party, such as HR and/or an executive team overseeing the leadership coaching process and progress.
Reviews
Paula doesn't have any reviews yet.