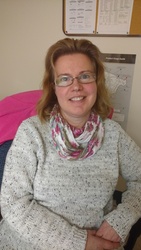 Paula Puomi-Ferreira

Mason, Ohio
Life Coach, Career Coach
MS
Hi, I coach, because I believe that with the right coaching everyone is capable of change. My passion is to help you transform yourself to the best version of yourself and live the life you desire.
About Me
Hello and welcome. My name is Paula and I am a psychologist with a specialization in coaching.
Do you feel like you are ready for change, but you also feel stuck, like something is holding you back? I can help you get unstuck and change! I believe that everyone is capable of change, and it is my passion to coach you to become your best self.
Many people live a life of have to, ought to, and then, someday I will have time to change. That was me not so long ago.
I used to be a bit of a workaholic. I always said yes to new tasks. I drowned in work and struggled to meet deadlines. I was overwhelmed, tired, stressed, and had hardly any time to think of new ideas, missions, or visions. Clearly, I was not the best version of me, and I was far from living the life I desired.
Luckily, I had already started the ground work for my transformation. A few years earlier, I had started my psychology studies, to become a coach. I finished my studies, and after a few curves in the road, I finally became a life coach, doing what I love.
I don't want your transformation to be as curvy as mine. Therefore, I want to help you to:
• Shape a clear vision of what your best self looks like, and how you want to live your life. These will be your goals to reach.
• Make a plan or roadmap that step-wise transforms you and makes you reach the life you desire.
• Stay true to your beliefs, become the you that you believe in, and live the life that you believe in.
Ask yourself, why would you need to wait to someday to change? Why can't you start the change now? What is holding you back?
One answer is that it is easier to change, when you have a coach on your side, to help you envision, plan, and put the plan in action. I can be the one, who is there every step of the way. It is my passion to help you succeed. Let me coach you.
Interested? Let's talk. Go to my website, and schedule a free consultation. It's that Easy!
Reviews
Paula doesn't have any reviews yet.