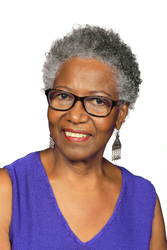 Pauline Haynes

Sacramento, California
Life Coach
Life Coaching Institute of Orange County
I coach women in connecting the personal/work aspects of their lives. I help my clients rediscover awe and wonder; clarify their purpose while resolving interpersonal conflicts and behavior.
About Me
As a Life Coach, I come from the perspective that each individual is in charge of their own fate. I recognize that YOU are important. You have a unique calling and a responsibility to show up as YOU!
Sometimes the daily challenges can be overwhelming - balancing work, home, family, relationships and so much more. I support you in shifting the focus to what's possible; to being at cause in your life - responding rather than reacting.
I am a stand for you to polish your dream, reclaim that which you may have lost or simply forgotten. When you work with me, shift happens!
I absolutely love what I do!
I coach in an unorthodox, heart-centered, intuitive, out of the box manner, because there is only one YOU. My best work is with individuals who are ready to make the time and financial commitment to have their Shift Happen!
Coaching credentials are from Life Coach Institute of Orange County, Christopher Howard Coaching & Training Academy, and ongoing learnings.
My most treasured accomplishment is a P.hd in "Hard Knocks."
I have two amazing human beings who call me "momma" and am blessed with 8 adorable grand children. I live in Sacramento.
Your time is valuable, so is mine. Let's talk for 20 minutes, and then decide!
Reviews
16 reviews (2 verified) (4.81)
Dashawna Cannon
My coaching experience with Pauline has been life changing. I came into coaching unhappy, dissatisfied and very unclear on how to move forward. During just a few weeks of coaching I received the clarity Ive been seeking for years, and now have a plan of action for achieving my dreams and the motivation to do so.

Aisha Lowe
At a very dismal time in my life, Ms Haynes helped me tremendously to put things in perspective, love & forgive myself & others, and to move forward with an audacious yet humble spirit! I am bold, courageous, forgiving, forgiven, loved, loving, healthy and joy-filled!

Cynthia M., Business Owner, Sacramento
Ms. Pauline is the bomb.com! She coached me for 6-12 months and assisted me with fixing my weaknesses and developing my strengths. She is encouraging, nurturing, compassionate, and love. There are so many adjectives I could use, however they can NOT sum up the woman, coach, and person she is. Ms. Pauline is still the sunshine on a rainy day for me. She continues to check on me not coaching me for over 2 years. I value her input and her concern for me and I'm grateful for her being in my life. If you're looking for a coach look no further, because she's the best and I've talked to many.

LaVonne N.
Thank you for all your wisdom, compassion and never failing decency.

Blossom, Administrative Assistant, Sacramento, CA
It is because of you that I see the possibilities......... It is because of you I understand the beauty of freedom........It is because of you......... I know my spirit will never die. For these and many other gifts........ I thank you. You are an inspiration to me. You continue to amaze and astound me. Thank you.

Andrew Clark
Always remember our life's choices lead us to many roads. I'm glad mine crossed yours.

Mary B. Sacramento
I bare my soul yet I wont tell you how much it weighs! I leave my troubles at the door and gain productive thinking and tools for living. Thank you, Pauline

D.S. - Sacramento
Pauline has a special gift of perception, and she uses this gift adeptly in her coaching. The process of self-discovery with her was not easy, nor did I expect it to be, as she taught me in baby steps how to stop merely existing, immobilized with fear, and to start living, to sit up straighter, stand taller, breathe more deeply, and to look at whatever I have to face before me in the eye with quiet resolve. However, Pauline was there every step of the way as a gentle guide, never pushy, but definitely prodding and encouraging. With her help, I have learned to recognize that I wield more power and control over my circumstances, decisions and their outcomes than I have given myself credit for. I am thankful for what she has given to me: she has helped me learn how to live the best life that I can, and the best life that I want. The changes that I have gone through during my time under Pauline's wing were significant, but the changes that I continue to make even now assure me that the tools she has given to me continue to affect my life positively. Thank you very much, Pauline.

Anonymous, Sacramento
When Pauline Haynes first started working with me I was skeptical--and desperate. From the beginning, Pauline made it clear that her role was to help me only through positive means, had me understand that it was up to me to decide both my goals and speed of progress, and affirmed that if anything, her role would be only as an inner conscience. Pauline has also helped me develop the confidence to create two additional volunteer positions, both of which have the possibility of becoming national models--and the possibility of providing me with needed funding. Thank you, Pauline Haynes, for pointing me towards a safe and satisfying future filled with exciting possibilities waiting for me yet to discover.

Diana, Director of non-profit, Sacramento
Pauline is extraordinarily gifted at telling you what you need to hear, when you need to hear it, so that you can move to the next stage in your life. I have been blessed with her wisdom to guide me in many decisions with family, career, education and health. Her spiritual precision combined with creative practicality makes her a fantastic life coach. I am thankful for her presence in my life!

Aminia (Executive director of non-profit) - Hayward
Pauline Haynes is so much more than a life coach. She is an advocate for my greatest potential and champion for my soul. She has special "x-ray vision" that allows her to see the core essence of a person and celebrate it, magnify it, nurture it, and embolden it. She inspires me to believe in my gifts and build upon them. Pauline possesses much more than knowledge from a coaching program, she brings true wisdom from a full life and heart knowing to every encounter. She walks her talk. When I announced my goal to write a novel this year, she fanned the flames of my own innate desire at every step and was there to celebrate with me when it was finished. Because she can see the best in you, she helps you to see the best in you and truly believe it. Pauline is a gift I give to myself, and you deserve her too.

Tania (Author, Symbolist) - Folsom, CA
In the last 5 years, my life was turned upside down, both financially and emotionally. I was devastated because the friends and community I thought I could count on were not there for me. I thank God for Pauline Haynes. With her coaching, guidance and direction, she has helped me to get through the most difficult times in my life. There were days when the only thing that got me through the day was talking to Pauline and listening to her words. I am grateful for her guidance.

Ophelia (Business owner) - Sacramento
In my adult life I have known few people that can speak to the soul of a human being like Pauline. She has a way of delicately dissecting the issues and provides very clear and loving feedback in return. I believe that we are all given gifts in this life and one of her many gifts is the ability to be her authentic self at all times. She has an infectious charisma coupled with a life time of wisdom both theoretical and experiential. In addition to being a great life coach, that keeps me on target with what I say I want, she is also a motivator and a teacher and truly one of the special people on the planet.

Dwight (HR Director) - New York
After a few really traumatic events in my life, I wanted to be in a better mood, express myself with less anger, and work on having more self confidence. Through Pauline's coaching, I was able to come to terms with, accept and respect my feelings. Her guidance enabled me to take back the control of my life. The strategies we came up with has enabled me to get back into my hobbies, reconnect with friends, and I continue to work on the goals I had previously neglected. Recently, my friends have described me as a "new and improved" version of myself. Pauline continues to be a touchstone in my life- I call on her for help in sorting my thoughts and in supporting me with her wisdom. Pauline has given me confidence and strength to make the necessary changes in my life. I can't imagine what my life would have been without her guidance.

Mary (Home maker) - Sacramento
Pauline is without a doubt the wisest woman I know! She has an uncanny knack of saying exactly what you need to hear, when you need to hear it; and what is said is enveloped in her nurturing, truly maternal energy. She helps you to look at your self in ways that can sometimes be uncomfortable, without unnecessary violence, or trauma. She helped me really define what I want, and kept me focused until I obtained it. I also felt a real connection and interest from her which helped me feel secure, and allowed me to focus on my goals. She has helped me tremendously; and her service is a real resource that I will continue to use at those crucial moments in my life. You really get the feeling that she loves what she does… and it shows!

Ekevu (Construction worker) - France