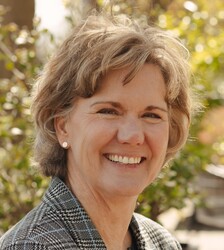 Peg Hunt

Redmond, Washington
Leadership Coach, Executive Coach, Life Coach
Industrial/Organizational Psychology
Those seek clarity and greater success--I help clients to focus time and talent with the greatest chance of success and fulfillment. I start with strengths and look at what is getting in the way.
Details

Redmond, Washington 98053

425-765-2644

Send Message
Visit Website
Hourly Rate: $150 to $185 US Dollars
Gender: Female
About Me
I am a Professional Certified Coach, with an MS in Industrial/Organizational Psychology. I coach to create life transformation—helping individuals to define and achieve what is important, holds value, and their future vision. That vision is the foundation for goals and actions. I challenge by identifying limiting beliefs and being a fierce advocate for client change. The agenda is client-driven, based on understanding needs and values, setting goals & intentions, practicing new skills, and co-creating an accountability to support goals and intentions. I have additional training in "parts-work" based upon the Internal Family Systems (IFS) theory (Richard Schwartz), this allows deeper exploration into understanding all parts of a person that may be getting in the way, but with an acceptance and understanding that all of a person is valuable.
In coaching, clients start in the present and move towards an authentic, purpose driven life. I have over 25 years as an organizational effectiveness consultant working in non-profit, for profit, and governmental organizations. I am also a small business owner, love to garden, and previously co-owned an aviation design/manufacturing company with 150 employees.
Reviews
3 reviews (1 verified) (5.0)
I am a retired leader of a fairly young nonprofit who recognized I needed help making the change from being a 1-man band to being an advisor to an Executive Director and staff who are up to the task of accomplishing the nonprofits mission. To jump start a change, I hired Peg Hunt to coach me through a transition where I could involve many others in supporting the mission. With Pegs help, I identified short and long term goals and with her support, set about taking the steps needed to move in the right direction. Peg was patient and encouraging. Her questions helped me discover and then focus on what was most important for me to be doing: building relationships! That would be the key to the transition, rather than doing the work myself. Because of our coaching conversations and Pegs questions, that shift came into clearer and clearer focus as time when on. Sure, the work still needs to get done. But every chance I get, I find ways to empower others to do the work, while I spend more time building my relationships with them and others. And the more I do that, the better I get at it. And I credit this change in my behavior to the insights gained from working with Peg. If you are looking for a coach that will meet you where you are, help you to clarify what you want and encourage you as you take steps to achieve it, then I highly recommend connecting with Peg.

Philip Stielstra
I was a brand new Executive Director when I started working with Peg. Our sessions have been a safe place to identify and address the anxieties and stresses of this leadership role. As issues would arise, knowing I had a dedicated time and place to address them allowed me to focus and continue during my workweek. During our sessions, Peg would utilize several techniques and approaches to help me fully undercover what was going on. I expected to be a better leader, but the personal benefits have been unexpected and fantastic. Pegs coaching has impacted my life, from being able to better self-assess my performance and self-actualize my goals to increasing my empathy for those around me to being more confident and relaxed when problems do arise. If you are looking for a coach that will walk with you and help you improve at your speed, I highly recommend connecting with Peg.

Nick
I never had experience with coaching before and didn't really know what to expect. After I started coaching sessions with Peg in late 2020, I noticed a distinct change in how my meetings ended with clear takeaways, increased consensus and clarity with stakeholders, and increase in self-confidence. Peg is extremely flexible, very patient, and has a keen intuition to help you find your own superpowers. She has been a key driver for my career, both in terms of organizational success as well as personal satisfaction. Highly recommended!

M - Growth Strategist at Microsoft