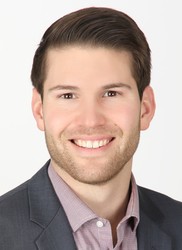 Peter Callahan

Naugatuck, Connecticut
Leadership Coach, Life Coach, Business Coach
Certified Professional Coach, Inner MBA, 1,000+ Coaching hours, Mindfulness Teacher Training, Leadership Certifications
Are you a professional who wants to feel more clarity and purpose? Do you lead and take care of others more than yourself? I love collaborating with growth-minded professionals and leaders.
About Me
Hello- thanks so much for your interest and taking the time to see if we might enjoy collaborating!
I love coaching growth-minded professionals who care about others and want to do their best to live balanced, meaningful lives.
Do you have more you want to do than you can find time and energy for? Do you believe we should be able to have professional success while also having the time we want to be with friends and family, and to pursue other goals and interests? Do you want more fun and freedom in your life?
Me too! The great news is that you are perfect the way you are, and there is room to grow. You can have more success, more confidence, and better relationships. Part of the challenge may be that you are not taking the time to slow down, clarify your priorities, and learn some of the powerful communication skills to set boundaries and turn potential conflict into even more trust and connection. This is what I am practicing in my own life, and I would love to partner with you in exploring and moving toward what is important to you, while acknowledging and working through the understandable fears and concerns that may be holding you back.
If you are curious about me, I have a longer bio on my website, but some highlights include:
- 1,000+ hours of professional coaching experience
- Professional Certified Coach through the International Coach Federation (ICF)
- Certified Professional Coach through the Institute for Professional Excellence in Coaching (iPEC)
- Mindfulness Teacher Training through UMass Center for Mindfulness
- The Inner MBA Certification through Sounds True, LinkedIn, and Wisdom 2.0
- Leadership Certifications through Leadership Greater Hartford and NWCC Leadership Northwest
- B.S. in Business Management & Entrepreneurship through the University of Rhode Island
I love to hike, ski, fly, and travel, and currently live in Naugatuck, CT with my wife, daughter, and mother-in-law.
Thanks so much for your engagement, please reach out anytime.
Reviews
3 reviews (5.0)
It was fantastic working with Peter. Every conversation brought fresh ideas and gave me a new perspective on the challenge I was facing. He is not only a great person, but a great coach. His listening skills paired with direct advice made it very easy to connect with him in such a short period.

Stephen Russo
On and off for the past three years, I tried to work on my self-improvement by myself. With all the free resources available on the web, I didn't care much for life coaches. But boy, Peter proved me wrong! Peter asked very thought provoking questions and provided the tools and practices to help me improve, become a better version of myself, and overcome the challenges that I had been struggling with for a long time. What I like most about Peter is that he practices what he preaches. I look forward to seeing Peter each time and gaining his insight. I wish I had found him sooner. Thank you for your deep level of commitment, Peter!

Vijay Panneerselvam
It's been an absolute pleasure working with Peter. It was clear from the beginning that he was actively listening and taking a ton of notes that he is able to recall and draw upon even after working together for more than a year. His coaching style is incredibly holistic which results in advances in multiple facets of life simultaneously. He is very empathetic and is able to provide a space to both process events live and then provide a framework to create change in the future. Even though our gap in age is not huge, I find that he is wise beyond his years and I am able to learn so much in every session. I truly believe that my life has been changing for the better because of the sessions I have with Peter. The energy he brings every session is contagious and it's so clear to me how much he cares about the work he does. I cannot recommend him enough.

Toshi Noguchi