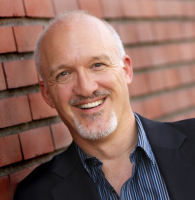 Peter Freeman

St. Paul, Minnesota
Executive Coach, Life Coach, Team Coach
EdD, MSW, MBA, LICSW
I mentor people, leaders, and teams who wish to increase their effectiveness and satisfaction through a whole-person, whole-team mindset and integral process approach.
About Me
I mentor.
Clients seek mentoring to think about and transition through a life-changing time; manage difficult circumstances; understand and improve relationships; engage in professional development; strengthen emotional intelligence; manage life and workplace polarities; transform workplace conflicts; develop leadership; and explore other personal and professional growth opportunities.
At root, we each came into this world with a core personality that has been impacted, for better or worse, by our life experiences and the influences of other people. Nonetheless, our tendencies endure, we're hard-wired.
When our life choices and circumstances are compatible with our personality, in our relationships and work, we experience a sense of well-being. However, incompatible choices and circumstances undermine us psychologically and emotionally. Striving to become other than who we truly are always comes up short. Success comes with knowing who we are and working from there.
Together, we capture your central tendencies, your true north coordinates, and I help guide you toward greater personal understanding and development. I have 28 years of experience as a psychotherapist and now practice as a personal and professional development mentor.
Over my extensive career, I have provided counseling, mentoring, and training to adult individuals, couples, families, leaders, teams, and groups. My focus is to help increase flexible adaptation to changing personal and environmental conditions.
I was also a professor and administrator in the master of social work program for the University of St. Thomas–School of Social Work in St. Paul, MN for eleven years. I am a qualified mediator.
I am now in private practice. I work with my clients in-person or virtually.
When reaching out to me, please give me a brief personalized idea of your focus. I tend to disregard check the box messages. I will respond. Thanks
Reviews
Peter doesn't have any reviews yet.