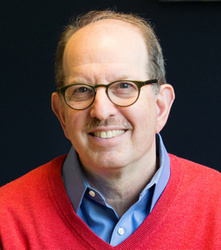 Peter Karp

Santa Rosa, California
Business Coach, Life Coach
CPCC
I work with high-integrity male business owners of small and mid-size companies who want to be calm and balanced as they scale their organization.
About Me
I've been in your shoes.

I've been a business owner and leader in many settings, from running a $2M family business that was profitable every year of its 65-year existence to growing a franchise from zero to 130 accounts. Along the way, I've earned awards for leading sales into 275 of the Fortune 1000 companies, coach-consulted clients to 7-to-1 returns on their coaching investments and facilitated men's programs that have created sea-changes in their lives.

What have I learned in all this?

Relationships, alignment with values and a sense of life-purpose are the real bottom line in life. That's what I bring to my work with clients.
Here's the bullet-point version of my background so you can see where I've been:
Certified Co-Active® Coach—Completed the ICF-accredited Coaches Training Institute Certification program.

Personal Growth: Mankind Project—Dedicated to strengthening men's emotional lives, mine and others.

Community Leadership: Mankind Project—Facilitate Bay Area region of international network of men's groups. Provide leadership to grow engagement and retain membership. Co-Founder Circle Up! Sonoma Mentoring.

Yoga Practitioner—Student of yoga for 32 years; teacher of TriYoga.

Certified Business Coach—Coached wide variety of business owners to successfully create their balanced life: a profitable business, desired income, time for self and family in alignment with personal integrity.

International B2B Sales—Top producing sales manager for a firm providing audit and consulting services to Fortune 500 companies maintained the highest client-retention rate for 11 consecutive years.

Manufacturer/Business Owner—Directed highly profitable family apparel-manufacturing business with sales of $2M and staff of 30.
Specialties: Specific experience in Manufacturing, Business Services (attorneys, graphic design, computer networking), Media, Retail (picture framing,eye wear, clothing), Transportation, Business Consulting, and Personal Coaching.
Reviews
2 reviews (2 verified) (5.0)
Working with Peter has been a wonderful experience. We have gained a lot of valuable tools to help expand our business. We would highly recommend Peter as a business coach.

Katie
Peter is a remarkable man. Insightful, patient, thoughtful, funny and very wise. I am a huge advocate for life coaching in general, and PEters practice is exactly why!

John