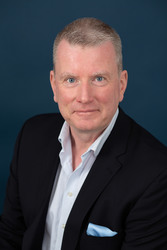 Peter Reynolds

Lowick, England
Career Coach, Life Coach, Leadership Coach
Lean Six Sigma Black Belt, ACC training
I coach aspiring people at all stages of their lives and careers. Using 35 years of experience I can help you deal with change, stress or anxiety, get noticed, or improve your workplace skills.
About Me
With personal work experience in over 10 different industries, both private and public sector, combined with many thousands of hours of volunteer work, my mission statement is for you to "Maximise your chances of a fulfilling, successful life and career".
I only work with a few clients at a time. I put all my energy and expertise into your success.
I am ready and waiting to change your life if:
- You are facing a 'pivotal moment' - preparing for an interview, working on a crucial presentation, dealing with a promotion attempt, or adapting to change within your workplace. This is the most common reason for which I am engaged.
- You suffer from anxiety, lack of confidence, or poor work-life balance
- You are an aspiring leader struggling to get noticed, be taken seriously, or establish your network
- You lack experience and want to build knowledge to 'get on'
- You are stale or stuck or frustrated in your current role and need to make a change
Whilst predominantly a career coach, I use my expertise to help people with a wide range of personal challenges. I offer a complete end-to-end package that includes face-to-face or video calls, telephone support during the lifetime of the contract, downloadable content, regular newsletters, and some compelling ideas for after-contract support.
Outside of coaching, I have a wide range of experience to fall back on. I have been a Magistrate, holder of a pilots license, member of Mensa, the high IQ society, Chairman of a professional football club, a referee, and I continue to work tirelessly to support a number of charities.
So let me use my wide-ranging experience and know-how to help you 'Achieve Amazing' today.
Reviews
6 reviews (5.0)
Peter is a fantastic coach & mentor who very effectively, succinctly understood my needs during the initial discovery session. He helped me quickly to define goals and set various strategies to achieve them. Peter is an exceptional coach who gave me his undivided attention & time to achieve my goals. He listened carefully and went to the very essence of what I was trying to achieve as my defined goals. His ability to bring the very best from me was truly remarkable. He encouraged me to take risk, step outside my comfort zone by posing questions which made me think differently and provided me a safe environment to try out various approaches. He was respectful and asked intelligent questions to clarify my thinking. He is genuine, concerned and I am so glad I found him. I would not hesitate to recommend him to anyone interested in getting coached or mentored.

Ash B
Peter is an excellent and thoughtful listener. He really seemed to understand some mental blocks I was experiencing and helped me put together a plan to move myself forward. His humour and friendly demeanour created a warm and easy environment which made me feel at ease instantly.

Alex
I had never considered coaching before but after speaking with colleagues who had engaged with professional coaching I decided to give it a try. For a long time I have wanted to progress my career within the NHS but have struggled with confidence and self-worth. After only a couple of months working with Peter I have already exceeded several of my goals and set more. Peter is engaging and professional. He incorporates a wide range of tools into our sessions, of which I have found invaluable. These tools are available to me at all times so I can reflect and learn following our sessions. His experience, skills and patience have helped me develop confidence and achieve more in two months than I expected to in two years.

Lauren
I spent time with Peter to attempt to address an issue I had with time management and the impact it was having starting to have on my work-life balance and emotional health. Coaching was a brand new experience for me so I wasnt sure what to expect. The initial meeting where Peter explained in detail how the sessions would work and what I should expect helped steady my nerves. Through active questioning, he helped me to drill down into the possible reasons I was making the decisions that were leading to the situations impacting me. This was a real eye-opener, as before I embarked on this journey I had felt that I was in a no-win situation and Id just have to get on with it. The tools Peter used to support me in determining the root cause and build a plan to address each scenario gave me great encouragement that a solution was achievable. These sessions taught me to decouple each situation and deal with each individually and as a result, my stress levels have reduced and I have a clearer outlook. Having never considered or taken part in coaching previously I would definitely work with Peter again. He brings a calm, supportive, non-judgemental approach in a safe space and his tested techniques gave me real results.

Kath Corcoran
This is my first coaching experience and I can honestly say that this has been an incredibly helpful, insightful and worthwhile experience. Peter is easy to talk to and is a very experienced coach. He sometimes asked difficult questions, but this pushed me to open up my mind to why and how, and then provided me with direction to discover a pathway to my goal. Book a session. Comes highly recommended.

Joanne Gardiner
Very experienced coach who definitely knows what hes talking about. Hes very calm and approaches things rationally, and definitely helps with thinking of things outside the normal box. Anyone whos thinking of trialling him out, do it, youve got nothing to lose!

Jonathon