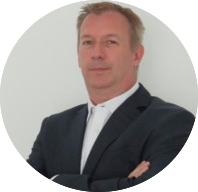 Philippe Mathijs

Dubai, Dubai
Executive Coach, Leadership Coach, Career Coach
MBA, Award winning Executive Coach, Profile XT Certified Assessor
Internationally accredited coach, I work with executives, directors, managers and individuals who want to improve their performance, leadership, potential and careers to reach their goals.
About Me
With over 25 years of international experience across the Consulting and Financial Services industries within the Business, Risk and IT disciplines, Philippe has direct experience of the challenges being faced by today's leaders and how to focus on dealing with these.
He spent over 10 years and thousands of hours marrying business, coaching and mentoring before fully dedicating his life to his passion of helping people to reach their full and outstanding potential. Philippe believes people can achieve their desires, aspirations and explore their potential in a way which will discover new ways of living, operating, behaving and being. He is truly passionate about seeing people grow and thrive in ways that they deeply desire.
Finally, Philippe is an award winning executive coach who, amongst other awards, won UAE executive coaching provider of the year 2020 and the ICF Global Ambassador for the Ethics Community of Practice
Experience at a glance:
Philippe has coached and led learning programs across numerous organisations and industries including financial services, payments, pharmaceuticals, healthcare providers, law firms. Some of his recent clients include: Wirecard, Network International, International SOS, plus many other companies at a global level. He has worked and is currently with individuals at leadership and executive levels from all over the world.
Philippe has developed programs to advise organizations on selecting and developing Head of departments and Vice Presidents to create high performing leadership teams. Philippe works with clients to build leadership capabilities in client organizations as well as coaching cultures.
Education and professional achievements:
Philippe is a coach who has been there, who has operated at executive levels, who has faced off with the Board of companies, who has dealt with fundamental business change and transformed companies. He is a coach who understands the business landscape and your life setting.
Reviews
Philippe coached me when I had to take serious decisions concerning my professional &personal life. Philippe , in his unique way, knew how to ask me the right questions, so I can reach and unleash my potential power, push all my limitations and become the best version of my self. I recommend this process with all my heart. Thanks again, Philippe, you really changed my life.

Ornit Goren Agmon