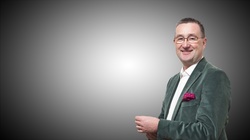 Phillip Collins

London, England
Leadership Coach, Executive Coach, Entrepreneurship Coach
Emotional Intelligence, Cognitive Behavioural Therapy,Clean Language, NLP, altMBA, DISC,
I coach leaders and expat leaders within organisations of varying complexity. I support my clients to focus on what will bring them results and advance their career.
About Me
Who am I?
With a life purpose to create positive change for those with whom I come into contact; I have a curious outlook, a personal bias toward action, possessing a commercial focus and with a continuous growth mindset. Between 2013 and 2017 I lived as an Expat in Paris, completing the altMBA4 for high performing individuals, created by Seth Godin in 2016.
The narrative of my career
Assuming the responsibility of my first direct report aged 17, I went on to have an extensive 25-year leadership career with national and global organisations. With a natural democratic leadership style and developing an ability to switch to authoritarian when required; I led remote and multi disciplined regional and national business units through significant organisational change to become high performing teams.
My career highlights
Since 2011, I have leveraged my extensive experience of leading business units and my well-developed interpersonal skills in a variety of Learning & Development contexts.
Examples of the range of organisations who I have influenced through working with their leaders, include:
• Cisco
• Atlas Copco
• Twitter
Reviews
Phillip doesn't have any reviews yet.