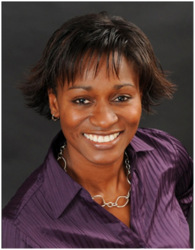 Phyllis Reid-Jarvis

Winnipeg, Manitoba
Family Coach, Relationship Coach, Health and Fitness Coach
MPH, Registered Dietititan
I coach parents, kids and young adults to love how they live, work and play. I help families build healthy relationships and successfully manage life's challenges while balancing work demands.
Details

Winnipeg, Manitoba R2N4N5
Hourly Rate: $150 to $375 US Dollars
Gender: Female
About Me
I work with families, parents, kids and young adults experiencing problems such as:
• Eating disorders
• Soft addictions such as shopping, emotional eating
• Obesity and chronic diseases such as diabetes
• Work-related challenges that impact negatively on their lives
. I help them create solutions for successfully managing these problems. I work with families and young adults who want to:
• Permanently manage body image disorder and weight preoccupation
• Develop teenagers into emotionally healthy adults
• Build healthy marital and family relationships and
• Successfully manage their careers
I use the IDARE Life coaching program, a results-based coaching program designed to help families and young adults reach their goals.
I find IDARE Life is great for families and individuals who want a different approach to achieving their goals and help them love how they live, work and play.
IDARE Life is a simple five-step process I created and it is a fantastic framework that allows families and young adults to create clear Intention, assess the strength of their Desire, the Actions that they need to take to get the Results they desire and Evaluate the processes to achieve their overall goals. I find when families use IDARE Life it creates amazing results!
I hold a Bachelor's Degree in Foods & Nutrition from the University of Manitoba and a Diploma in Dietetics from the Health Sciences Centre. I also hold a Master's of Public Health degree through the University of Manitoba, as well as a graduate certificate in aging from the Centre for Aging in Manitoba.
I received my professional coach training at the International Coach Academy (ICA). I am a member of the College of Dietitians of Manitoba, Dietitians of Canada, International Coaching Federation
(ICF), and the Consulting Dietitians Network,
Reviews
5 reviews (5.0)
IDARE Life Ministries has changed my life! All my life I have struggled with setting and achieving goals. Since I've been blessed with the opportunity to be a part of this life changing program, I have seen big changes in my perspective and thought process which are enabling me to obtain goals I had long thought were unattainable. I am still on the journey, moving forward each day with great anticipation to see the results! Thanks to Phyllis and her desire to share her knowledge, many people will be blessed!

M. Simmons, Winnipeg, Manitoba
Phyllis' consistent positivity combined with her intelligent insights and determined spirit to keep you working towards your stayed goals make her an excellent coach. She has a wide variety of tools at her disposal and combines these with caring, honest, and practical recommendation for her clients.

KD, Winnipeg, Canada
I would have to say that I tremendously enjoyed my Essential Coaching Skills course that I participated in with Phyllis Reid- Jarvis. Every one of Phyllis's teachings was full of passion, knowledge, creativity and productivity. Every student in the class was involved and interested in the material being presented, and each person walked out with much more than they walked in with. The information taught was practical, relatable and transferable. The connections that were made in this group of students must also be acknowledged, as there was a strong sense of team and authenticity that was always present. Not a day goes by that I don't reflect on either someone I had connected with or something that I had discovered from this coaching class.

Holly Thede Human Resources Assistant Pulford Community Living Services Inc.
Phyllis is very friendly and professional. Her knowledge of healthy eating has really helped me focus on my goal of lowering my cholesterol. I also liked that we were able to do all the consultation over the phone. Her flexible format was very much appreciated. I highly recommend her services. Jodie, W.

Jodie, Winnipeg, Canada
I learned of IDARE at church one Wednesday night. It spoke of many things I was praying for. A better life, "the best life". My life was good but I knew in my heart there was more for me. The IDare power tools helped me create a successful budget plan. I am almost completely out of debt and am moving forward to filling my savings account. I haven't been scrambling about money since I created this plan. My relationships with my family and co-workers have been blooming more than ever. IDare Life program material and Phyllis Reid –Jarvis is powerful and life changing. I personally feel like I have been replaced with a brand new brighter light bulb. My relationship with God, others and myself has immensely improved. I am healthier as a whole; spiritually, physically, mentally, and emotionally. IDare life has blessed me with tools that will bring me and keep me in my best life, the life I was made to live. The way my thoughts and mind process has changed is remarkable, many unwanted thoughts have been switched off with the knowledge and information I have received through reading the program material and discussions during the sessions. I recommend anyone who is having any kind of struggle reaching their best life to give Phyllis Reid Jarvis a call. C. Dorge

Cheryl D. Winnipeg, Canada
The Smart Way To Find A Coach

1 Describe Your Goals

2 Get Matched

3 Free Consultations
Find My Ideal Coach Now