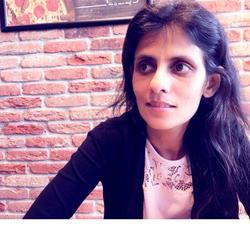 Life Coach, Business Coach, Family Coach
ICF-PCC, Certified Success Principles Trainer, Workplace Big Five Practitioner, Certified Happiness Coach
I coach CEOs and leaders! I partner with client to translate their vision into actionable steps! And to develop a heightened sense of self awareness & motivation to optimise their highest potential!
About Me
Are you ready to grow to the next level? Are you sitting on your dream or on the brink of transition? Do you feel you can do or want more from yourself?
Every version of you needs you to identify new choices and a new set of action steps. Change needs you to shift the way you think today to create a different tomorrow.
I am a firm proponent of purpose. To know what to do next, you need to understand your why. Why is it important to you to be a better leader? Why is it important to change now? What is the impact of letting things continue the way they are? It is only once you understand your why, that the how and the what show up!
The questions you ask leads to the answers you receive. Every so often, when we are caught in a. loop of , we go on auto-pilot mode and choose a known loop of habits and patterns of thoughts and behaviours that we do not even know exist. A research by Harvard states that 95% of the people think they are self aware, when in reality only 10-15% are. I have helped clients 10x their confidence in themselves, to explore their current story and to create a preferred story. I help you to recalibrate your life to create a dynamic transformation and to author and design your life exactly the way you want it to be!!
It is my life purpose to serve you to become the best version of yourself. This is my passion and I invest myself in you, for you and provide you that safe space of non judgment that you need to rediscover yourself and breakthrough any shackles and self limiting beliefs! It is not what you say that makes me the best coach out there, it is what I listen for that leads to the next steps!
Reviews
Pooja has been a very helpful coach in terms of teaching us how to have gratitude on what we have, teaching us meditation to free up our mind and taking ownership of what one needs to do day to day in life. She helped the whole family understand each other and become one unit as we were all going in different directions

Anonymous