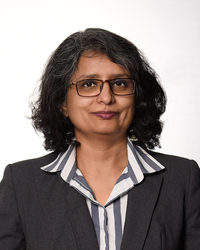 Preetha Balakrishnan

Hyderabad, Andhra Pradesh
Life Coach, Team Coach, Performance Coach
Master NLP, MBTI, FIROB, Thomas Profiling, EQ2.0 certified. Certified through Neuroleadership Institute.
I coach women strong in technology struggling to move to the leadership level and women who are single with or without kids (divorced /widow) trying to balance work and family life.
About Me
As a Professional Coach Certified with ICF, I have coached women in technology from Cognizant, Dell, IBM, and Dr.s, Architects, and Housewives. Single women looking for meaning, divorced, or widowed were also people whom I have coached. The result coaching methodology along with NLP techniques to clear fear and phobia or timeline to heal emotional baggage were some of the areas that were looked into to transform people's lives.

Reviews
5 reviews (5.0)
Preetha brings a rare combination of seasoned executive, Life coach and a great individual with unique perspectives and listening skills. Her coaching style was to ask simple yet powerful questions, to make me think and help me see things from different viewpoints and work through the issue -- she listens exceptionally well, and encouraged me to talk through the challenges we all face but are afraid to discuss. Then she provides her perspective. Post each session I was armed with a definite path to reach my goals, and felt better for having talked with her. I consistently have had "ah ha" moments in my calls with her. Preetha made me think, then stop to look at my life from a different angle—my view of the world was always clearer after every session. She was not afraid to give an honest opinion, and always helped me find more than one way to turn a negative into a positive. I would like to take this opportunity to enthusiastically endorse and recommend Preetha for your life coaching needs. If you are ready to put in the effort, I can assure you that working with Preetha will produce positive results.

Ashwin R.
Working with Preetha was one of the best things that happened when I was desperately looking for help to sort out ideas and implement them. Preetha helped me to zero in on my top goals, come up with a plan and executing it to perfection. She worked with me to identify my core values and integrated them with my goals. I particularly like her approach of brainstorming with me and coming up with alternative suggestions to help me overcome my hurdles. Her unique ability to connect the dots from my previous sessions helped me see things more clearly. Preeta's positive attitude and professional approach through out the sessions was commendable.

Sandhya Manne
Preetha is a highly skilled coach with expertise in neuro-science. Her understanding of how behaviour and brain wiring are linked provided excellent insight into setting and accomplishing goals. I'd highly recommend Preetha as a coach.

Diane Down
I am truly thankful to have had the chance to be coached by Preetha. She has an enthusiastic, very structured, brain-based and goal-oriented coaching style. At the same time, she is understanding, warm hearted and very welcoming. Even though we worked together via audio, she was incredibly able to sense feelings and unspoken challenges. She addressed them with a combination of sensitiveness and solution-focus which worked very well for me. My biggest win from our coaching is the insight "to give things time to develop and relax". I learned equanimity. Thanks a lot, Preetha!

Steffi Pfeiffer
A brilliant trainer whose expertise in neuroscience and behavioral patterns is reflected in her coaching methodologies. She instills a totally new perspective and helps you align with your personal goals. With her super enthusiastic and focussed coaching style, she is a highly recommended coach. All the best. Keep inspiring

Prapoorna Kiran