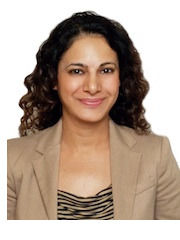 Priyanka Bhatia-Mahendru

Dubai, Dubai
Relationship Coach, Life Coach, Health and Fitness Coach
Masters in Counselling, CPCC (CTI), Professional Certified Coach (ICF), Gottman Couples Therapist, Grief Coach, Infertility Coach
I work with couples who desire to connect & communicate better, resolve conflict & find their zing. I also help people experiencing grief & loss, & help women reclaim their inner strength & voice.
About Me
Do you find you & your partner have grown apart & distant? Do you have disagreements that escalate & end in personal attacks ? Have you both stopped expressing affection? Would you like to bring lightness, play, fun & laughter back into your relationship?
Yes, it most certainly is possible! You can have it all- connection, trust, intimacy, fun, beautiful communication.
My 'Light up your relationship' program is all about giving you the tips, tools, techniques, secrets of how to build a successful relationship.
Have you experienced a loss of someone you love? Had a miscarriage or had a relationship thats ended? Are you going through infertility and no one seems to understand? These emotions are really strong and they seem to consume you. I can help.
Are you a woman carrying the doubting voice within? Are you wanting to find your strength, confidence, direction and moving into the world from there?
This is where coaching with me comes in!
My couple clients after working with me tell me, they are learning how to communicate more effectively so they are heard by their partner. They are able to have friendship, intimacy,humour, lightness, fun and repair situation when things go bad!
My clients going through infertility or loss tell me I have helped them navigate a really difficult time and they do not feel alone as before.
My clients who are women tell me I have helped them find a path, where they couldn't find one earlier and helped them become more trusting of themselves.Help them quiet the negative voice within & find a more compassionate and loving relationship with themselves.
I am a trained Counsellor for the last 14 years. I am also a Professional Certified Coach accredited from ICF and working as a coach for the last 9 year. I am trained in Gottman Couples therapy, trained at Boston IVF in Mind-Body interventions for Infertility & am able to combine my trainings and experience to create a rich, deep, forward looking & impactful change.
Reviews
Priyanka doesn't have any reviews yet.