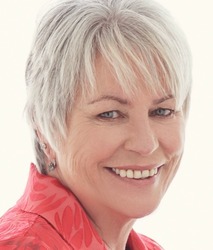 Rachel Hill

Auckland, Auckland
Career Coach, Leadership Coach, Executive Coach
Certified NLP Practitioner, Executive Coach - International Coaching Community
I coach people who no longer love what they are doing and are looking for something more. I help my clients discover what they want and support them to take the steps needed to get results
Details

Auckland, Auckland
Hourly Rate: $60 to $120 US Dollars
Gender: Female
About Me
Are you dreading going into work every day? Lost interest in what you do for a living? Dreaming of doing something else but not sure what that is and how to get there?
What if you could feel like you were in the zone, working with amazing people and doing what you love? Would that be something worth going for?
Hi, I'm Rachel and what I love doing best is helping others develop their careers. We work on creating their vision of the future and the right strategy; aligning their positioning, presence and personal branding and then support the process as they take action and removing the inevitable barriers to success.
Throughout my 20 year in leadership roles, I enjoyed helping people find their passion and develop skills to be their best self at work. This meant that everything improved: their productivity, their participation as a team member and their commitment to doing a good job. Success at work always had significant benefits for their personal lives, their work life balance and their relationships.
My passion for seeing people develop and thrive, together with the wider effects of this, led me to changing my focus from managing and leading to mentoring and coaching others.
Ready to take the first steps towards loving what you do then click on the "Request Free Consultation" button above now.
Reviews
3 reviews (5.0)
I was made redundant a number of times and wanted to improve my ability to find work in contracting. Although I had had a number of contracts, I found that I was only offered low level contracts and never offered extensions or additional projects. Working with Rachel, I was able to build up my sales and marketing skills to develop strong, trusting relationships with clients. I am now very comfortable with this; so much so that my contracts are frequently extended or my clients offer me additional work. Rachel helped me reposition myself as a project manager and acts as my project management mentor to ensure that I deliver the results the clients want in the most effective and efficient way. I also now exclusively work as a project manager. Rachel helped me to develop my relationship skills and has enabled me to build a strong reputation as a trustworthy project manager who delivers.

Nathan, Project Manager, Auckland, New Zealand
When I met Rachel, I was an associate lawyer working in a city legal practice. I was feeling stuck and in a rut. Working for someone else meant that I only worked with clients that were allocated and that I was required to work as directed. I found myself at loggerheads with my employers and felt undervalued; I was simply someone who could churn through the work. After working with Rachel, I was able to realise that, although I felt as if I was in the midst of a personality conflict, what I needed was to be the author of my own destiny. I realised that I needed to run my own business. Together we worked through what it would take to set up and run my own legal practice. We developed the company vision and values, worked on setting up the practice (I completed a business course and found offices that reflected the vision and values, found IT providers and software that supported flexible working for my team) and opened for business. Our discussions centred on the three facets that comprise an effective business: sales and marketing, culture and team and the law. Rachel was able to help me develop my leadership and management skills whilst I focused on the law. Now, 5 years on I have profitable, values based, legal practice that has 8 employees and attracts and builds long term relationships with clients. Rachel and I continue to work together. My focus is to continue to build on what has already been achieved. Currently, building a high performing team and strong culture. Having her as my business mentor and coach means I have access to sound business leadership advice and expertise at my fingertips. Importantly, I have someone with whom I can discuss anything (and I mean anything) – I know she is in my corner. This is invaluable to me as an independent business owner. Working with Rachel has changed my life – without this I would never have believed I could achieve my dream let alone gone out and done it.

Jennifer, Lawyer, New Zealand
 "Before I worked with Rachel, I was feeling desparate.  I had been turned down so often that my self-confidence was at an all time low and I had never had this experience before. I didnt know how to target so my approach was scattered and I was trying to be all things to everyone and my CV reflected this.  I thought I could do anything which led to working in roles where I felt under valued and unable to fully utilise my skills and knowledge. Through working with Rachel, I got clear about what it was that I wanted from my career and how to transition to a new phase.  I learned how to describe what was unique about me and how that was of value to prospective employers.  We worked on career strategy, job search approach and employer targeting, cover letter and CV review and repositioning, interview preparation and post-interview debriefing. Having Rachel to debrief and review progress eliminated any anxiety; consequently I was relaxed and enjoyed the process. The result was that I landed my dream job with a fabulous company."  

Carmel, Implementation Specialist, New Zealand
The Smart Way To Find A Coach

1 Describe Your Goals

2 Get Matched

3 Free Consultations
Find My Ideal Coach Now