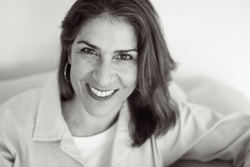 Rachel Ostroy

Berkeley, California
Life Coach, Relationship Coach, Performance Coach
MS, Certified Professional Co-Active Coach (CPCC), Certified Positive Intelligence Coach (CPQC)
You want to get unstuck, find your voice, build confidence and live as who you want to be! Whether career, relationship, or outlook, you want to break the cycle you keep finding yourself in.
About Me
I have always been a student of human nature, endlessly thinking about why people do the things they do. I have come to understand a lot about the connection between our thoughts and our actions. There are many things we all have in common, yet we are all unique and need to find our own path. Throughout my life journey I have come to love and accept myself with all my annoyances and challenges.
As someone not afraid of change, that was always looking for her "passion," I tried a bunch of different things before I landed on coaching. I am certified as a Co-Active and a Positive Intelligence Coach. Before coaching, I worked in restaurant management (love cooking and eating out), went to graduate school for psychology (always want to understand people), dabbled in corporate human resources consulting (paid off the student loans for said degree), flipped properties (supporting hubby), started an interior design business (can't stop decorating), ran my own eco-friendly food storage bag company (needed a reusable alternative for Ziplock), and have been a stay at home mom to 3 kids (family). Through working in all these industries and arenas, I have come to learn a lot about different life experiences, different personalities and how people get where they are literally and figuratively. My path bolstered by my Master's degree in Psychology in Education from the University of Pennsylvania, and my coaching education has afforded me a deep understanding and ability to support you on your path. I can successfully help you define your values, apply those values to your life plans, and create the design to carry you through our uncharted times and beyond.
Reviews
3 reviews (5.0)
I've worked with Rachel for almost a year, and I have benefitted immensely from our work together. Rachel has helped me start to identify where I create obstacles to my own success, and create actionable solutions to break those cycles. The changes I've seen in the short time we've been working together are significant. I cannot recommend Rachel's coaching enough.

Nora Sheeder
My work with Rachel was incredibly helpful in looking ahead to imagine/evaluate/plan what's next in my life. We worked together to identify activities I was most interested in spending my time on and helped me figure out what I really wanted to get out of them. She was able to get me to look under the hood and identify thoughts, feelings and judgements I wasn't really conscious of. And once those were on the table we came up with some very practical, doable ways to get me closer to the life I want to be living. Rachel brings deep knowledge, sensitivity, and intelligence to her coaching. She is a joy to work with and made the process feel fun and creative.

Scott Wren
Ive been working with Rachel for over a year now and have unlocked a new level in my personal growth and career path in that short time. Her steady guidance and coaching strategies help me focus on the heart of questions in front of me while listening to my instincts and setting realistic goals. In particular, her knowledge of the Positive Intelligence methodology informs our work in an approachable and genuinely helpful manner. 2020 brought so much change, and with Rachel in my corner I was able to navigate it authentically, acknowledge the real life emotions that came with it, and dream up a chapter that I am slowly but surely realizing before my very eyes.

Gitanjali Morris