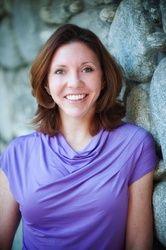 Rachel Lauren Wade

Marina del Rey, California
Life Coach, Business Coach, Entrepreneurship Coach
ICF Coach Instructor, ICF Mentor Coach, The Coach's Coach, Certified POP Coach, ICF Master Certified Coach (MCC)
I specialize in people ages 30-55 in transition and businesses ready to make a major changes now; in career/life/health but need help shaping their future for sucess. I am an elite coach's Coach.
Details

Marina del Rey, California 90292
(415) 952-3961 or Skype: rachilwade
Send Message
Visit Website
Hourly Rate: $125 to $300 US Dollars
Gender: Female
Training: CoachVille
About Me
I work with women and men in life transition. My clients are the ages 30-55 years and feel "stuck" in their current environment. They know they want to make a significant change but do not know how to do so. You have stayed in a job to long, you are extremely unhappy and want out. Perhaps you are feeling stuck in an relationship and you want more from life. Or maybe your health has been an issue or you are just not happy. These examples are clients I have worked with and many of them had all of these issues listed above and more. Clients first come to me feeling their struggles are never ending, but working together we create and achieve a successful life they now love.
Change can be scary but if you have a coach you need not do it alone. Having support and direction can give you courage to face change. I am an elite Master business/life coach. I coach with a deep understanding of the power within ourselves and teach you to use your true potential. Together we will create a plan for your "dream" life. We will set weekly reachable goals for you so you can measure your success along the way. Through my coaching you will gain the strength, and confidence needed to make successful changes and/business. You will feel more fulfilled and happier by finally taking charge of your life and allowing your dreams come true.

I am an ICF Certified Master Coach with a B.A. in Psychology, and a MBA in Global Business from the University of Redlands. I have been in business for over 15 years, leading, speaking, and inspiring others to live their lives with purpose and fulfillment. Before I was a coach I worked for Fortune 500 corporations to small non-profits changing the course of the organizations for the better. I have studied the best known coaches in the profession; such as Marta Beck, Danielle La Porte, Michael Beckwith, and Janet Grace Nelson.
If you are ready to change your life or businesss call or email me today for a FREE 30 min. strategy session
Reviews
5 reviews (5.0)
I'm in charge of a Visitor Bureau in California. I am great with numbers, reaching the bottom line and turning a profit. However, I am not so good with people. I recently was promoted and was told if I didn't change my management style I could lose my job. So, I decided to find a coach. Rachel use a no nonsense approach with me. She held me to the same standards that I would hold my employees but taught me the finesse of how to lead and connect with people. I am a much better leader today than I was a few months ago. My Board Members have seen the change and have commended me on it. Thank you Rachel for your help and I look forward to seeing myself grow the more I work with you.

Rebecca, Operations Manager, San Bernardino California
I was stuck in in my professional life. I needed to move forward but could not find that edge or the piece of the puzzle I needed to move forward effectively. I heard about coaching from some of my colleagues. I looked up Rachel Wade Life Coach and contacted her. Instantly she got on the job. Automatically giving me a good impression that I made the right choice professionally. Rachel helped me perceive and orient my ambitions. Now I have started my own company and am excited to take on the next challenges of my professional career. I highly recommend Rachel Wade Professional Life Coach if you think you need a push or someone to refocus your goals in your professional life.

Cameron, Turf Manger, Redlands CA
5/5 stars June 2, 2014 I went to Rachel for career coaching. I have worked at investment banks and hedge funds, and I needed a good ass kicking / motivation push. Rachel has done the job beyond my expectations, and I have been coached before. She has a great blend of the practical, obvious goal setting (which I need), and adds some really "shrinky" techniques and insights which are really helpful. I am confident that the two of us will achieve my goals.

William M., Risk Management Consultant, Long Beach California
I wasn't sure about coaching when I first found Rachel. I didn't want to deal with any spiritual diving into my soul crud. I just wanted a better life. Rachel made things easy for me. We set goals every week that I could achieve. With in a few short months I had reached some of my dream goals that I thought I would never reach. I was shocked! I have been working with Rachel for six months now because I keep gaining more and more from her coaching. If you want to reach your goals call Rachel.

Kevin, Business Owner, Phoenix, Arizona
I was 31 years old when I first started with Rachel. At the time I was in a horrible marriage and raising my step son while pregnant. I thought I was going to lose my job and my husband wasn't working. My self-esteem was almost wiped out and I couldn't believe this was all life had to offer. All I knew was I wanted more than this. Through working with Rachel I found my true self. I can't even believe how different my life is now compared to then. Rachel helped me turn my life around and I am so happy. Now I am able to support my family and I am Executive Director of a small nonprofit. I am so grateful for the help Rachel gave me. I am so lucky I found her.

Lauren Pearce, Executive Director, Redlands, California