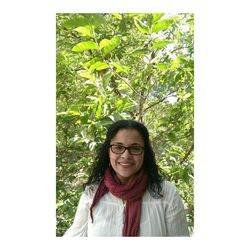 Radwa Elsheikh

Al Qahirah
Performance Coach, Leadership Coach, Family Coach
BS, Personal Performance Diploma in Coaching by "The Coaching Academy" UK
I have passion to work with adults and youth in their personal development journey, to create their own life equation. I also coach parents to become the parents they always wanted to be.
Details

Al Qahirah
Gender: Female
About Me
I am an experienced Leadership & Performance Coach. With more than 15 years of multinational corporate experience and International NGO in the fields of Human Resources, Project Management and Corporate Facilitation.
The definition of Leadership in my coaching philosophy is the ability to live the life by your own terms and creating your own life equation for success. The role I assign to myself with my clients is to be their Catalyst to achieve their own leadership style adopting tools and techniques acquired from my ICF accredited program with The Coaching Academy - UK
I enjoy the wide diversified Clients niches in different paths of life, my solid Human Resources experience in Talent spotting, acquisition and development, make me a flexible and efficient coach, when clients are Individuals seeking career shifts or clarity of their professional preferences, newly promoted managers, or Youth in Transition: getting ready to employment market or to decide what to study
Bringing along my Organizational knowledge from different sectors aside with my coaching skills were my main assets that helped the success of facilitating and coaching Organizations and Start-ups on events (such as retreats) to be able to reach team synergy, and create strategic growth plan for sustainability
I also have a passion to work with adults and youth in their personal development journey and to help them answering the very persisting question: "What I want to be in life?" In addition, I love helping parents to become the ones they always wanted to be. Especially working parents in different sector seeking positivity in how they address balance between their professional and parental roles
My involvement with children and families' coaching and development goes back to her early life stage when she was a Girls scouts Leader. Back to this time, I used to coach young girls on leadership, self-actualization and to work with the parents on dealing with their children difficult life's.
Reviews
7 reviews (5.0)
it was a fun experience, having a chat with a life coaching, it was quite helpful to figure out some hidden points i didn't notice before, and i'm working on these points now.

Fatima, Student, Cairo, Egypt
It's agreat experience for me, there are many things became obvious to me and now it's easly to take a decisions and Confidently

Mostafa, Student, Cairo, Egypt
It  was  a  nice  session  that  made  me  more  aware  of  what  should  i  do  in  my   near  future.  

Alaa, Student, Cairo, Egypt
This coaching experience was a great effect on my personal life & my decision making at work. It helped me see and think out of the box. I learnt to write down my fears and the things that make me angry and face them. I also learnt how to enlarge my comfort zone. Thanks for providing this service with such quality.

Reham, Entrepreuneur, Alexandria, Egypt
My coach helped me to listen to myself, to think loudly and to believe in me.She let me see the problems from broad view. She encouraged me to make the first step. Even though I haven't solved some problems, I see them differently. I learnt that I can if I want.

Nevine, Jeddah, KSA
Radwa has been an inspiring coach. To have a connection with someone who is so positive for you (ie. for me) has made me feel really lucky. I have enjoyed the way Radwa goes about her coaching – with the best and most positive resolve to get the best out of me as her client. I have thoroughly not only enjoyed coaching with Radwa, but have benefited from coaching with Radwa.

Rebecca, Leeds, UK
I have been very satisfied with the coaching sessions with Radwa ElSheikh. My coach supported me in refining my priorities in life and work and helped me set a clear structure regarding my professional future. This included a workplan to writing a PhD proposal and setting priorities at work. Radwa ElSheikh assisted me in implementing weekly activities to support my mental and physical well-being and to create a work-life balance. This included journaling, going for walks, practicing yoga, meeting friends. Through her questions she helped me set realistic goals for myself and engage in activities that I would realistically pursue. The most important impact of the coaching was that I can feel ok about myself, even if I change my plans or priorities, postpone things etc. for the sake of my well-being and a balanced life. In general the coaching sessions made me realize that my health and inner balance are more important than my achievements and that I will continue reminding myself of that fact.

Astrid, Germany
The Smart Way To Find A Coach

1 Describe Your Goals

2 Get Matched

3 Free Consultations
Find My Ideal Coach Now