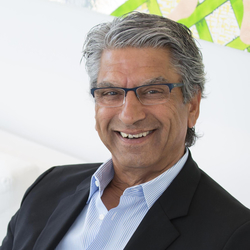 Rajan Chopra

Princeton, New Jersey
Executive Coach, Career Coach, Money and Finance Coach
MBA
I help people reinvent their careers. Author of the book: Starting Over - A Practical Guide For Reinventing Your Career In Midlife.
About Me
I'm a career reinvention expert specializing in coaching professionals on how to pivot and reinvent their careers.
I also specialize in coaching C-Suite executives, emerging managers, investment professionals and entrepreneurs.
I help clients become agile leaders by sharpening their leadership skills in managing and inspiring diverse and remote teams, advising on organizational effectiveness, inclusion, and diversity, and assisting in thinking strategically about managing innovation and disruptive change. More specifically, I assist clients to:
• Become agile leaders: developing senior C-Suite executives leadership skills and assist in thinking strategically about organizational effectiveness and culture and managing innovation and disruptive change.
• Develop leadership skills: coaching effective techniques for communication, engagement and managing diverse and remote teams in hybrid workplaces.
• Balance work-life performance: coaching techniques for creating a working environment that maximizes employee satisfaction and productivity.
• Grow careers: provide mentoring to clients on how to grow their careers and, if necessary, help them reinvent their careers.
I bring extensive experience of career reinvention, innovation, and solving business issues in various leadership roles across global organizations, large and small (JP Morgan, Price Waterhouse Coopers, Cantor Fitzgerald and RCN Corp). I am also the founder of several startup businesses and understand the day-to-day real world challenges professionals face because I have walked the walk of successfully managing career challenges. In fact, I even wrote a book about reinventing careers - Starting Over: A Practical Guide For Reinventing Your Career In Midlife.
Reviews
Rajan doesn't have any reviews yet.