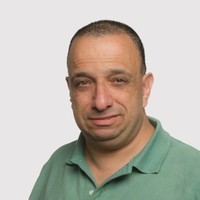 Ramez Quawas

Revere, Massachusetts
Executive Coach, Leadership Coach, Performance Coach
An executive/leader seeking transformation. A leader seeking more engagement and performance A person trying to find his passion and path to success A person stuck and wants answers
About Me
I am an Ex-banker with over 25 years in banking in multiple countries turned Entrepreneur and Executive Coach, I am also a Certified EQ Emotional intelligence Practitioner.
Are you an executive keep asking your self why I am not getting promoted?
Are you a Manager asking how can I be a better a better leader?
Are you trying to find your passion and path to success?
Are you stuck in a dilemma and looking for answers?
Are you a person looking for a sounding board?
Are you struggling at work and seeing why am I doing this I deserve so much more, I want to be happy?
if you are a person that is looking to transform his/her life then you need a coach to work with you to achieve your goals., and uncover a solution or path forward filled with achievement, and satisfaction
"It is not the strongest of the species that survive, nor the most intelligent, but the ones most responsive to change" — Charles Darwin
" Coaching is unlocking persons potential to maximize their own performance. Its help helping to learn rather than teaching them " - Tim Gallwey
"My best investment is the money I've spent developing myself, via books, workshops and coaching. Leadership begins within, and to have a better career, start by building a better you." – Robin S. Sharm
the question that you should ask your self is :
Do I want to Survive or to Thrive
Do you think you deserve the investment in YOU , so take the first step to create an amazing version of you by unlocking your full potential, that drives your success and happiness
Reviews
Ramez doesn't have any reviews yet.