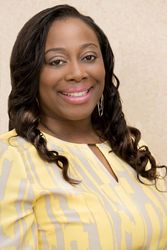 Raphaela Browne

Philadelphia, Pennsylvania
Life Coach, Leadership Coach, Executive Coach
BA in Psychology; MS in Counseling Psychology; Certified Personal and Executive Coach
I help women executives create more freedom and flexibility in their super busy schedules to balance doing what she loves, spend more time with the people she loves and saving some love for herself
Details

Philadelphia, Pennsylvania 19139
2672370542
Send Message
Visit Website
Hourly Rate: $150 to $250 US Dollars
Gender: Female
About Me
I work with super busy women such as CEO's, executives, directors, who are:
-Looking for tools and skills to help with fearful, critical, worrisome and
doubtful thoughts
-Seriously seeking to find the right balance in making an impact within
the work you do and equally having quality time for yourself, and/or with
family.
-Overly stressed, overworked, burned out, exhausted and you need more FREEDOM and FLEXIBILITY in your schedule
-Having difficulty saying "No" to others
-Giving so much to your career that you've lost yourself in the process
-Ready to make changes TODAY!
As a Executive and Personal Coach, I partner with female executives who are "stretched thin" because of their super busy schedules. I help you find freedom and flexibility through cultivating courage, communication and sustainable strategies. I provide various options for individual and group coaching as well as additional resources that are available to meet your needs.
APPROACH
I see my clients as whole, courageous, and resilient. Through the process of coaching, you will learn to own your strengths, trust your gut, and take powerful next steps – even when your inner critic says you are not ready.
I have a Masters In Counseling Psychology and trained at the Coaching and Positive Psychology (CaPP) Institute, where I learned practical, research-based behavior change strategies. Two of these are getting clear on your values and undermining thoughts that cause fear and doubt. Values help you center your life around what's most important and develop healthy boundaries. When you know your values, new choices for moving forward begin to emerge. And when you can undermine the inner voice that tells you "you can't," "you shouldn't," or "it's too risky," each step becomes easier.
In my work with over 600 clients, I've always been excited to see those "aha" moments that point in the direction of a well-lived life.
Reviews
15 reviews (5.0)
Raphaela was phenomenal. Her insight into ways in which I can handle situations was extremely helpful. I have so many things in my toolkit now, based on her coaching that it has made a positive impact in my life.

Shevonne Taylor, Marketing Executive
Loved my experience with Raphaela, she provided a great listening ear and proactively offered tools for me to navigate my thinking traps and anxieties. Talking with her has allowed me to view things as in or out of my own control, and how I react to them is purely my own decision. I achieved my goals of being able to more objectively think about how I may be reacting to certain situations and bring out more enjoyment in social interactions with friends, work colleagues, and loved ones. Thank you Raphaela!!!

Arille Stutler, Project Manager
Raphaela is a true professional. To be clear, I am not open to outsiders but Raphaela made me feel welcomed to reveal myself through her heart and took the steps to slowly peer through the root issues I was facing and continue to sort out in my life. I would recommend Raphaela to anyone who is seeking real life coaching; she changed the manner in which I think and assess issues in my life!

Jeff Woo, Retired Police Officer
I totally recommend Raphaela to anyone needing guidance to sort their thoughts and to address how these thoughts may be affecting their day to day lives and with work. I love how I learned so much about myself and what works for me to be more efficient and to achieve my goals.

Angie Spears, Coding
Coaching with Raphaela has been a really useful experience and I'm happy it helped me to resolve some lingering issues with mindset and helping me venture out into my own business.

Melissa Han, Engineer
During a time when my life seemed to be shattered in pieces, Raphaela was there to guide, support and assist me with putting things in perspective and back together. Shes patient, understanding and committed to the process. I could not have imagined the benefit a life coach would bring and Raphaela is the best!

Shannon
Raphaela is a true professional with a natural talent for getting to the core of your problems and helping you own the process as you begin moving forward. When I initially came to Raphaela, I was frustrated with going in circles,and not feeling like I was making progress towards a life I've always wanted. I didn't know how to get out of my own way, but she helped me with regaining focus and staying on track so I could complete my daily, weekly and work towards my long term goals. I now have achieved the biggest thing for my life which is getting clear about my career goals learning the steps to take to get there, and working on this every day. Also during this process I felt comfortable sharing my faith with her and knowing she would be able to respond to that accordingly providing guidance and not steer me away from my Christian beliefs during this process. I have developed a support system and put things in place to help me maintain a healthy mindset to keep moving forward. I recommend Raphaela's coaching services to anyone who feels stuck, unsure about next steps in areas of their career/life and wants support in having a safe space to explore , gain insight, direction and clear strategies to move forward. She will keep your goals at the forefront and help you take steps with getting out of your comfort zone.

Christine Trevino, Customer Service, Texas
I was absolutely stuck before connecting to Raphaela! Her coaching questions helped me to get some relief from my stress and fearful thoughts. I gained a fresh and new perspective, helping me to plan better and connect to the resources readily available to me. Her thoughtful questions and encouragement has helped me look ahead and begin moving forward.

Diwakar Raja, father -Thanjuvar, India
My experience while working with Raphaela allowed me to reflect and appreciate how strong I am as a woman. I also realized the importance of having a strategy and/or plan in order to accomplish my goals; and knowing taking baby steps can lead to gratification. I would recommend Raphaela's services to people who are willing to challenge themselves by stepping outside of their comfort zone, set attainable goals and being open to change. These types of people would benefit from her coaching services. Raphaela is greatly dedicated to helping individuals become better in all facets of their lives.

Shelly Beard, Social Worker, Philadelphia
Working with Raphaela was wonderful! Speaking with her about my goals and obstacles helped me become more aware of how much control I have over the things I do to negatively contribute to a situation and how to change those thoughts and actions to better achieve my goals. Since working with Raphaela, I've gained new insights and perspective about myself, my goals, and a better understanding of the people who I allow in my life. I liked and appreciated Raphaela's honesty and useful feedback. She always allowed me to speak my feelings without judgement and gave me honest commentary about I was saying. It was refreshing and very helpful in the ways I've decided to approach my next steps with my goals differently. I feel more comfortable being honest with others in my life about what I need. I understand more clearly that I am the one who has the most control over the outcomes of my life, not other people. I would recommend her services to someone looking to understand where they are in a better light. I'm looking forward to starting the new year with new goals and a new approach to how I move forward with accomplishing those goals!

Janelle Hawes, Financial Consultant, Delaware
I relocated to Philadelphia from another city and was new to the job market. I was having a difficult time figuring out what my next step should be. Raphaela helped me to clarify what it is that I wanted to do, and helped me find a new career path. She gave me access to resources that I did not know existed! She helped me discover a whole new area of law that I could enjoy being a part of. Raphaela brought clarity and resources to my need. She helped me tremendously! I would recommend her to anyone who is at a crossroad in their life!

Brenda Busche, Lawyer, Philadelphia
The most important thing people should know is that Raphaela is genuine. She is honest, trustworthy and an extremely hard worker who produces great results. She does not sell false hope or sugar coat things, but is sincere and has always championed me to follow my life's passion and do what is best for my family. As a single mother of 2 boys, the personal decisions and experiences I encountered while working with Raphaela weren't easy, but she always supported my ultimate decisions and I watched my professional life as well as my personal life transform with her guidance. Since meeting Raphaela, I've watched my personal and professional life grow tremendously. My earnings have almost doubled because of the development, training, and work ethic I've adopted while working with her. Raphaela's passion for seeing others thrive, her unwavering professionalism, her ability to communicate effectively and motivate are all reasons I would strongly refer her to anyone who wishes to move themselves or their business forward.

Cherrell Lewis, Social Worker/Entrepreneur, Philadelphia
Raphaela has great energy that pours over into the people she comes into contact with. She is compassionate and works hard to help her clients get to a better place in their personal and professional lives. I recommend her services to anyone who may be finding themselves unfulfilled and looking to reevaluate those areas.

Robin M. Bellamy, Author/Entrepreneur, Philadelphia
It was really a joy to work with Raphaela! I learned how to operate in my role much more effectively and feel accomplished each day. She brought a sense of clarity to how we operate our programs, which definitely lessened the stress levels. If you need help with organizing your business or start up, or need coaching for staff, I definitely recommend Raphaela.

Etheline McCline- Coordinator Non-profit organization, Philadelphia
I absolutely love Raphaela! I had already admired her as a professional and knew that I could trust that she would assist me without being judgmental. As our relationship developed I was amazed as to how helpful her services are. I had a laundry list of things that I wanted to work on within myself, and her strategy really helps you to begin working on yourself. I used to have the attitude that I'll just confide in a friend or talk with a family member, well you just never know how God will answer you, because he sent me a guided angel! If you are trying to manage work-life balance, then you must consider adding her Life Coaching to your "me list". You will begin to keep YOU first and everything else will fall into place!

Janada Carter, Entrepreneur-Beauty Industry, Philadelphia