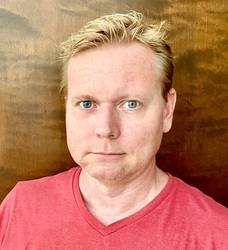 Ray Cherry

St. Petersburg, Florida
Entrepreneurship Coach, Leadership Coach, Business Coach
Master Certified Professional Coach & Entrepreneur for 10+ Years
Are you struggling to get the RESULTS you want in your business? I help entrepreneurs stay focused on the right things without losing thier minds, relationships, or vision.
About Me
As an entrepreneur & professional coach for over 10 years, I understand what it takes to be successful. My wife and I grew our coaching company to 6-figures in three months. I fell in love with coaching because clients get results quickly and they stick.
WHAT CLIENTS SAY AFTER WORKING TOGETHER :
"I am making better decisions that drive the results I want."
"My focus and productivity has improved significantly."
"I can handle conflicts more effectively now."
"My revenue has doubled because I can now delegate."
"I am a better leader because I have more awareness."
If you are dreading certain meetings, having trouble delegating, avoiding conflicts with customers or team, finding it hard to connect with your family, and have even considered shutting it all down... I want you to know that there is nothing "wrong" with you. We just need to fine tune your ability to communicate, connect and collaborate with others effectively.
Your company's growth depends on your well-being. It's time to break free from all the internal drama holding you back. Coaching will help you slow down so you can find & use your most authentic voice.
Being an entrepreneur, business owner or founder isn't always as glamorous as many people think. The pressure of running a business can take its toll on your mood, relationships, and health. The stress of leading a team, churning out new content and supporting clients can become overwhelming quickly. Having the sole responsibility of revenue placed on your shoulders, and making make-or-break decisions daily can start to chip away at your happiness. Many entrepreneurs reach a sense of emptiness and are at their breaking point.
That kind of pressure can be crippling (and very lonely).
Whatever is going on, it's ok. It's actually the rocket fuel you need to grow into the person who gets the results you desire.
I look forward to connecting and seeing if we are a good fit to get you where YOU WANT to go.
Reviews
4 reviews (5.0)
Great coach! His wonderful listening skills support a fresh perspective that helps you to think outside of the box, set new goals, and find creative solutions! A joy to work with!

Deb Lund
Ray always brings out my best self! His approach to life and interactions is insightful and humorous. A conversation with Ray is always fun and interesting, but you walk away with so much more.

Nicole
You can't not be real with Ray. He gets to the bottom of what's really going on with you very quickly. He is not afraid to ask the hard questions that lead to results. I very much appreciate his amazing sense of humor to help move through things that may be hard to look at in ourselves.

Debbie C. ~ Founder of CEO Psychology
Before meeting with Ray, I was unable to manage the ups and downs of running my business. I was having trouble sleeping and connecting with my family because I was so stressed out. I had no idea how little I actually knew myself and what I really wanted in my business. Ray helped me get the clarity, confidence, and courage to become a better boss, parent, and spouse.

Rachel S. ~ Business Owner in Dallas