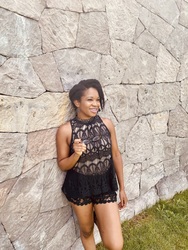 Reba Jones

Denver, Colorado
Spirituality Coach, Leadership Coach, Life Coach
Deep Transformational Coach
I coach those who are on a journey of healing and self-discovery in order to peel back the layers of conditioning so that Higher Truths and Divine Self-Love can be revealed.
About Me
Are you struggling to see the beauty in life, relationships, but most importantly yourself? Do you constantly feel as though you are running on half-empty and any attempts at meaningful change have been short-lived?
I know how exhausting and shameful that feels because I have been there, done that, recovered, and transformed my soul beyond measures so that my Divinity can now hold space for your Divinity as well.
As your guide on this journey, I am here to bring you this awareness: Divine Self-Love can only come through intentionally loving yourself into a state of wholeness and truth.
As a trained Deep Transformational Coach, I will compassionately and lovingly peel back the layers of stories and conditioning so that I can reveal your most glorious you to you through Higher Truths.
Reviews
Reba doesn't have any reviews yet.