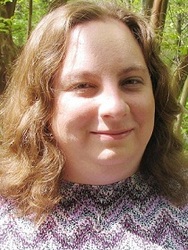 Rebecca Fein

Canton, Georgia
Life Coach, Relationship Coach, Spirituality Coach
MS, MBA, World Coach Institute, CRC
I help people who are stuck in grief, fear, or shame as the result of a death, divorce, or other painful transition. My clients often express shock and disbelief at the thought of normalcy returning.
About Me
Many people feel stuck grieving an all consuming transition and don't know how to move on. They express shock and disbelief at the thought of normalcy returning to their lives because they don't believe they have the right to re-define themselves to reflect their new circumstances. The problem is that they want to reassert their identity, set healthy boundaries, restore balance and joy to their lives, but they haven't found a way to own their rights to self-identity and determination, and lack the clarity to create a succulent, juicy, and delicious life.
I get it. I've been there and I decided to certify as a relationship and bereavement coach after watching other adults suffer real grief, confusion, and life shattering transitions when their parents got divorced.
If you want to restore balance and joy to your life by creating a succulent, juicy, and delicious life without being stuck in transition, let's talk about how we can make that a reality for you, request a free consultation today.
I believe that divorce (and other transitions) are like a birth, very painful and at the end there is a new life waiting to explore the world. I come to coaching from my own experience as a survivor of divorce.
I saw my parents divorce when I was 29 years old and I have seen others suffer as a result of their parents' divorce taking place after they were grown. I know this demographic is often left out of resources. I also believe divorce recovery should be included for those that are siblings, parents, or children of any age that are in the divorcing system. I also divorced in 2008.
I believe a good coach should be able to coach any agenda that comes in. In my philosophy people are not broken and already have the answers they need, it may just need help accessing them. I believe that is where coaching can be a great benefit.
In addition to the above mentioned niches I work on many different relationship issues.
Reviews
2 reviews (5.0)
I was going through the lowest point of my life with grief from six deaths in a year and a half. Luckily, Rebecca is a colleague, friend, and classmate of mine from my doctorate degree. She shared her knowledge of grief and her written document with me and I can say that it helped me out more than anything. I have attended counselling and therapy and it has helped me out but when it comes to reading and getting tools to learn about how to process and manage through grief, I can rightfully tell everyone reading this, Rebecca's document really helped me so much to be able to manage and grow through the loss and appreciate life more so. For anyone who needs a good tool to get through it, contact Rebecca and she will help so much as she has helped me more than I can ever express directly to her.

Andrew Sakhrani
My life coaching experience with Rebecca has been amazing. Over the past few years, I went through some transitions in my life. Her coaching skills helped me identify and focus on the most important aspects of these changes and face issues that hindered me in the past. She helped me to clearly identify my values and use these as a guide to making judgments and changes. Through conversations and exercises I learned powerful tools and have benefited from being able to refer to them daily. I have gained confidence and am now able to move forward through a difficult period in my life in a positive way.

Rachael S.
The Smart Way To Find A Coach

1 Describe Your Goals

2 Get Matched

3 Free Consultations
Find My Ideal Coach Now