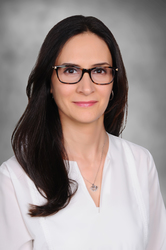 Reevian Saied

Abu Dhabi, Abu Dhabi
Health and Fitness Coach, Life Coach
FMCHC
Are you living with a chronic disorder seeking ways to improve your health? Whether you want better sleep or ways to reduce stress, with my 3 month 'Take control' program you won't have to do it alone
About Me
I have personally been on a journey in search of better mental, physical, and spiritual health since diagnosed with Multiple Sclerosis more than fifteen years ago. Also, having witnessed the devastating effects of Cancer on those I love and dealing with the loss of a loved one, I became increasingly motivated to help others regain their sense of control and ownership of their lives.
After my life changing experiences, I started seeking a scientific holistic approach to health. I found that Functional Medicine Doctors had the approach to health that I was seeking. I jumped on the opportunity to become a Functional Medicine Certified Health Coach (FMCHC). I feel this extra support in healthcare is the missing piece that can support patients on their journey to wellness, by simply empowering them to make lasting lifestyle changes.
Is Functional Medicine Certified Health Coaching for you?
As a FMCHC, I trained with the only program in collaboration with The Institute of Functional Medicine. Functional Medicine is a holistic approach to health, which determines how and why illness occurs and restores health by addressing the root causes of disease for each individual. As a coach, I can work in collaboration with doctors or on my own. Furthermore, my training focuses on principles of Functional Medicine and nutrition, mind-body medicine, and positive psychology.
Along the path, I have also received training in the following:
Energy Medicine: Seeking multiple ways to heal, I took a fascinating course with Donna Eden called Energy Medicine. I learned various techniques, which allow you to tune into your body's energy systems, becoming better attuned to its needs.
Meditation: I learned many effective breathing meditation techniques and practices which anyone can incorporate into their busy lives.
Plant based cooking: I am certified in Forks Over Knives Plant Based Cooking from the Rouxbe Online Cooking School.
Reviews
Reevian doesn't have any reviews yet.