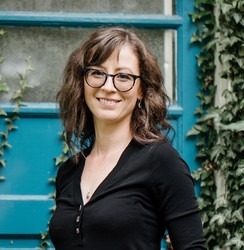 Regina Warfel

Athens, Ohio
Life Coach, Career Coach, Family Coach
Certified Life Coach
I help parents, recent graduates, & retirees who are feeling lost, unfulfilled, or stuck gain a renewed sense of purpose, clarity, peace and joy over who they are and how they approach life.
About Me
As a Life Coach and Research Psychologist, I'm committed to inspiring & empowering you to live YOUR best life.
If you are:
• In the midst of a transition that leaves you feeling unsettled, lost, or stuck
• A parent who feels overextended, or a lack of grounding, peace and contentment in your life
• A professional who doesn't have a sense of excitement, passion or purpose in your job
• A husband or wife who feels trapped or defeated in your marriage
• A student on the verge of graduating without a clear sense of direction
• Feeling overpowered by your culture, environment, social media, or other external influences
• Multi-passionate, but struggle to focus your attention and continuously feel your potential is unmet
I've been there & I'd be honored to empower you on a path toward inner clarity & thriving.
Reviews
2 reviews (5.0)
After coaching with Regina, my level of introspection and intentionality has increased exponentially. She is someone who fully commits herself to seeing the success of those around her. The wonderful thing about Regina is that we are able to talk about a variety of issues that arise and are able to address them all seamlessly. She is able to handle anything you throw at her so trust that she has your best interest and be honest from the beginning so that you can get the most out of your experience.

Ashleigh C., Medical Student
Regina inspired and lifted and guided the conversations towards growth. She looked to ME for answers and that really empowered me. It was hard! Haha but that was exactly what I needed. It was extremely empowering for me to go to these places in my relationships that give me a lot of stress and fear, and work through them in a healthy way and not just talk about them, but face them and learn from them. And that the answers to what I was looking for and the inspiration and motivation was inside of me the whole time and I could access that whenever I needed. I loved my experience!

Makenzie P., Athlete and Mom of 3